I love to see theremin-inspired artwork. Here's a quick roundup of some pieces that have caught our attention in recent weeks:


"Theremin and Sea Monster" by Reverend Chimp


"Gort", glass art by Paul Wise


"Pushpin Theremin", found in the green room at Ethermusic 2005.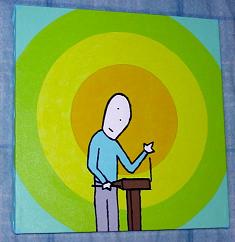 "The Theremin", by Drew.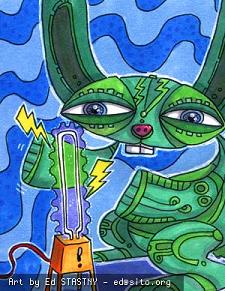 "Theremin Bunny" by Ed Stastny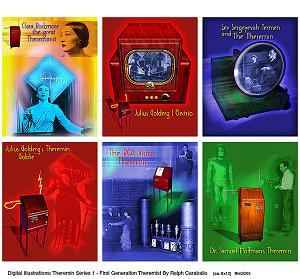 "Original Thereminists" interpreted by Ralph Caraballo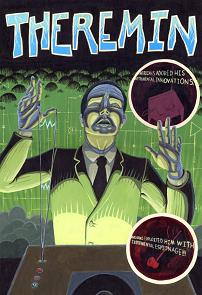 "Theremin", by Casey Weldon If you're an artist doing work with the theremin as a subject, drop us a line and let us know what you're up to.