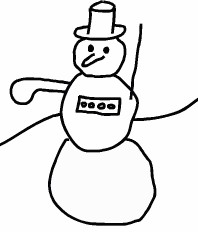 2007 was quite a year for the Theremin!
Just as the year turned we listened to previously unheard recordings by Clara Rockmore in her Lost Album and later in the year, to lighten our bleak midwinter, we heard long lost strains from Lucie Bigelow Rosen.  2007 had a great kick-off with Project: Pimento's new album debut on Spellbound.
World Thereminization took great strides around the globe with a lot of first time  workshops that provided outreach and education in Spain, The Netherlands, and Mexico; and thereminists gathered to present the best of our untouchable instrument at Hands Off UK and the New York Theremin Society.
Among many unique venues, ThereminWorld members performed at Central Park, a National Commercial, Magic Castles, and a massed group of 10  thereminists held an historic concert at LA Disney Hall.  We were well represented at electronic music festivals like Electro-Music.  The Guggenheim Fellowship awards for 2007 included a thereminist and a play in NYC about the Theremin's Inventor featured live theremin music and helped spread the word.
Our instrument itself saw major landmarks as a miniature theremin from Japan made a big splash, and The Moog EtherWave Pro final edition was released as the EWPro went out of production.
Just in time to cap off 2007, ThereminWorld founder Jason found his hands full with two new tinsy winsy thereminists.

Happy New Year Everyone!
Keep Playing...