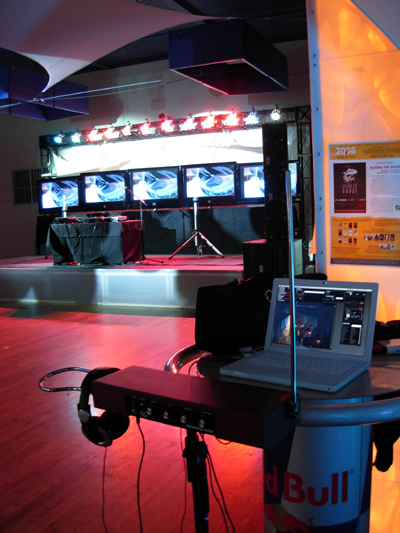 The Bob Moog Foundation has not only been doing great work to catalogue Bob's archives but tremendous outreach too. As an embodiment of the mission to carry on his innovations fitting together as a new organic whole the human and the technical, Sean McDonald and other foundation members worked with HatchFest (an arts festival focused on innovation which is held regionally in different parts of the country), and the software group VidVox on some cool new Theremin Magic.

At the HatchFest, in Bozeman, MT., they connected a Theremin to live video remixing software and added in a webcam so that people could manipulate live video of themselves playing a Theremin in real-time.

It sounds like the experiment was a rousing success, and definitely a very creative way to spread exposure to the Theremin as well as Bob Moog's work and spirit.

Sean has a full write up of the project and the event in his article about the event.

Congratulations and many thanks to Sean and the Moog Foundation crew for this creative (and fun!) project.