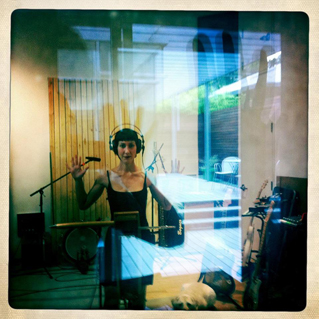 After spending months in the studio working on a new album, one of our favorite theremin-laden bands, The Octopus Project, is kicking off a tour across the US.
Featuring thereminist Yvonne Lambert, The Octopus Project is known for their industrialized instrumental march rock. Not sure what that means? Take a listen for yourself and see if you can come up with a better description. Many of their tracks feature Yvonne performing beautiful melodies on her Moog Etherwave Pro theremin against a backdrop of drops, fuzzed-out guitar, bass, and other instruments that just make you want to stomp your feet and enjoy life.
For a full list of tour dates, check out their website or their tumblr feed. I'll be at the November 14th show in Seattle - hope to see you there!