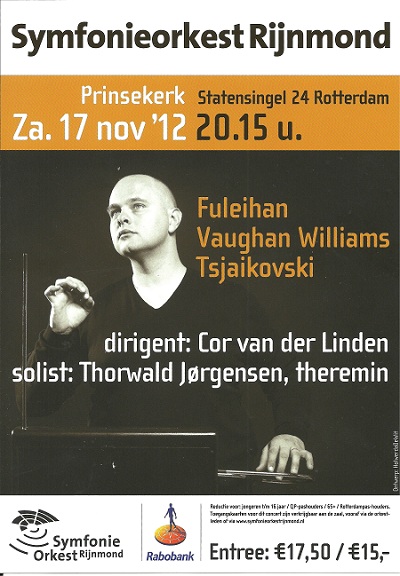 On November 17th, Thorwald Jørgensen will play the amazing Fuleihan theremin concerto in the Netherlands, as well as Achron's Hebrew Melody for Theremin and orchestra
.
The adaptation of Achron's Hebrew Melody was made by Thorwald at the request of the Achron Society. The score and orchestral parts will be available at the Achron Society after the premiere on the 17th.
If you've seen the film Theremin: An Electronic Odyssey, you've seen a short clip of Clara Rockmore performing Fuleihan's concerto. You can listen to the full recording here on YouTube (jump to 3:25 into the clip for an example of why this is such a challenging piece to perform).