Ethervox for sale on Amazon?!?
Posted: 8/19/2010 2:30:10 PM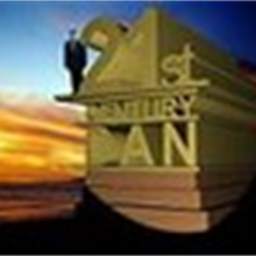 http://www.amazon.com/gp/product/B003GWKKZO/sr=8-17/qid=1282241524/ref=olp_product_details?ie=UTF8&me=&qid=1282241524&sr=8-17&seller=
Posted: 8/19/2010 11:51:35 PM
Posted: 8/20/2010 1:00:21 AM
Wow! I feel like I sold mine at a real bargain basement price now :) Not too concerned though; it found a very good home.

Makes me wonder what the real "street" value of a 'vox is though. Probably aren't enough sales per year to really pin down a price. It's all a matter of what the buyer is willing to pay I suppose.
Posted: 8/20/2010 6:57:43 AM
That Moog Ethervox for sale on Amazon hasn't exactly been snapped up at the $8000.00 asking price.

I understand that there was recently a dealer in Switzerland who was selling a Big Briar SERIES 91C for 2000 euros. That's definitely a bargain, IMHO.

The 'C' model is the contemporary design that was created by New York sculptor David McCornack in 1991 and the original purchase price was $3000.00 U.S. (that's about $500.00 less than what is being asked for the instrument today)!!

Not everyone likes McCornack's design (personally I love it) and the SERIES 91 instruments are not heterodyne theremins (they are gestural tone generators) so that may have something to do with the fact that they do not appear to have increased much in value over the years.

World interest in the theremin seems to rise and fall with the tides. At the moment, I think the tide is out!


Posted: 11/7/2010 9:51:58 PM The price on the EVox on Amazon is now at $6700