Roll Call! - 2008
Posted: 3/3/2008 1:51:08 PM
I'm excited to report that I have my first Theremin gig...writing a 2 minute section for a University Student Film.
Posted: 3/3/2008 5:02:50 PM
Posted: 3/3/2008 5:10:19 PM
Yeah...I'll keep you updated. I just set up my MBOX 2 on Sunday, and started coming up with ideas. I'm very excited for this opportunity...it's a great motivator! I'll be meeting with the Film Student next week to show her what I've come up with.
BTW...Happy Birthday Gordon C!
Warmest,
LJ
Posted: 3/3/2008 7:44:19 PM Hey all... my name is Matt (I go by the name "Kid Electric" when I do creative projects like my music and artwork, animation, video, etc)

I joined back in... well, sometimes a year or two I guess.

I'm actually a bit of a neophyte with music (in general) but it's an enjoyable hobby so I've gotten pretty into it. I play (reasonably, but no virtuoso): guitar, mandolin, concertina, keyboard/synth (Novation X-Station and circuitbent Casio SK-5 which now makes all sorts of create loops and cuts and glitchy sounds), Yamaha DD-55 drums, and occasionally some other things (harmonicas, bass guitar, Alesis AirFX, etc)

Oh yeah, and how could I forget? My two most exciting instruments are the PAiA Theremax theremin I am (almost finished) creating, and the Atari 2600 -- yes, I use the Atari as a music instrument thanks to Paul Slocum's "SynthCart" program and some modifications to create MIDI access and better audio/video outputs. (and it still plays Pac-Man!)

As for my musical style, you might get an idea from the instruments, but it's generally electronic and experimental, with some elements roots/folk/bluegrass as well as a great inspiration from post-progressive and ambient rock.

In particular, I am quite interested to see if I can play my theremin in a style similar to what lap-steel guitar is usually used for (that bluesy, country, emotional sound)

But for now, I'm just cranking it through my amp to terrorize the neighbors in my apartment complex and make them think the UFO invasion is imminent.
Posted: 3/18/2008 6:59:46 AM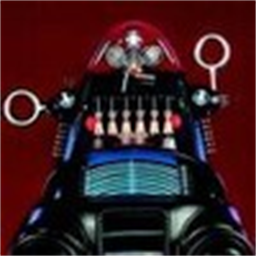 Hi, Im Ian from sunny Berkshire in the UK. I registered some time ago but involvement in various stringed instruments projects has kept me too busy to get to get down to serious business with the Kees that has been sitting in the loft since I moved house early last year. However, the time has now come so I will be getting it rigged up to my guitar amp this evening...........

Cheers
Ian
Posted: 3/18/2008 1:02:53 PM
Hi folks,

my name is Jörg, I´m from germany. I love the theremin since
I was a child. I saw a special on TV back in the days about the
history of electronic music, because at this time the german
group Kraftwerk was very succesful. I saw Clara Rockmore
playin the theremin in this TV special and I was very amazed.

Later I first learned to play guitar (1978) when I was 12, 20 years
later I learned a little bit playin keyboard and synthie (but for me
as a lefthanded I really never made it) and now 10 years later I
finally got my first theremin (moog etherwave).

As I´m very interested in the years from the 1920s to the 1940s
I would rather like to have the RCA theremin ;-)

I really enjoy thereminworld.com as the best site about theremins
on the internet. Rock on

Greetings from germany (where the also very great electronic
instrument called "Trautonium" was invented in 1930)

Jörg
Posted: 3/31/2008 3:56:14 PM Hi! I'm a 28-year-old rapper from Halifax, Nova Scotia, and I recently purchased a B3 from soundslikeburns, mainly due to recommendations and descriptions I read on this site and observing from a few users' youtube videos (T Grillo's of course and also another gentleman whose name escapes me at the moment). My theremin needs are modest, primarily I wish to use it to make my live show more entertaining, but I'm also pretty serious about using it musically rather than just as a sound effect generator. My musical background (aside from rapping and creating sample-based works, which I'm quite good at) is mainly percussion and then a bit of guitar, ukulele, noseflute, slide whistle and whatever else here and there. What I'm saying is that rhythm is my forte but melody, while a greater challenge, is not entirely unknown to me.

I've just downloaded Victor Estrada's first volume of exercises and I'm psyched to get to a place where I don't embarrass myself on this thing. I've actually already played one show using the theremin, but I didn't have a stand so I had to unscrew the mounting bit and set it on a monitor speaker which attenuated the volume unless I perched it on an angle, hanging off the corner... next time I'm bringing my own mic stand, is what I'm saying. But even though my use was hampered and amateurish at best, I got tons of positive remarks on the instrument at the end of the night. I thought everyone knew about theremins nowadays? Evidently not, though. People couldn't believe what they were seeing... and I'm not even very good!

Next time... I'll get video. And if I don't do a terrible job, I'll even post it!

okay nice to meet you,
Jesse Dangerously
http://www.dangerously.ca
Posted: 3/31/2008 6:58:35 PM
ok, after having posted already a lot in this forum, it is perhaps time to give some details:

Born 1964 in Freiburg (south-western Germany) in a mixed German-French family, I started with the typical musical pupil "career": Recorder, violin and later viola, piano, flute and singing from 6 to 20. I wanted to study music in order to become a conductor, but my family decided that I should do something serious. So I wanted to become an electronics engineer, having been seriously interested in electronics for years too. Next familiar veto: No means to visit an university in another town for financial reasons. Finally I stayed in Freiburg studying mathematics (the closest opportunity). Precipitated myself into informatics and started working as a database developer in the early 90ies. Got married and then 4 daughters (one after the other) while almost forgetting my musical ambitions. Moved to Colmar, France in order to give also a bilingual education to my children and switched to web developing.

In a night in Fall 2007 I was looking on the web for classical music streaming (was in such a mood) and fell by chance on the Nederlands "Concertzender" while they were broadcasting a feature about theremin. Although it was hard for me to understand the Nederlands commentary I realized "Music" and "Electronics" in one device and knew that this would be my new hobby. Started "googling" in order to get more information and finished by signing up here.

Thanks to TW and its members I could acquire a lot of theoretical knowledge during months while waiting on my B3 Theremin from USA. Friends of friends of mine should bring it back to Germany and send it to me from there, but this took several months. In the meantime I found an affordable used Etherwave and bought it, frustrated as I was. So I started learning and playing on the Etherwave 2 months ago with the Eyck method while the B3 Theremin is still in its package, because I haven't yet been motivated to change the transformer against a European 230V version.

Yeah, that's my story. Sorry for having written almost a novel. I hope you all will nevertheless continue in answering my questions and replying my (mostly theoretical) postings.
Posted: 4/1/2008 7:13:05 AM

Welcome to ThereminWorld everyone!

Great to see so many new members joining.
And from around the northern hemisphere too.
My history is all over TW at this point, so no point in repeating it.
But you guys are really supporting my impression that the Theremin (instrument, design and rep.)
is continuing to have a big resurgence.

Hope you find lots of info. here
and please let us know how your own work develops, inspiring each other and helping one another is why TW is here.

very best aether wishes - John

Posted: 4/2/2008 6:40:34 PM Hi everyone, I am Thereminless.

I bought a new theremin a couple years ago, I tried it for about three weeks and I was awful. I finally figured out that the instrument was defective (would drift about a half step per minute, even if it was left on for an hour or two to "warm up". The company (which I won't mention) that sold it to me was good about it, agreed to take it back and give me a refund, so I have no beef about that.

Anyway, I haven't had the nerve to try again. I was so awful that the family isn't very excited about me trying again.