Theremax pitch preview?
Posted: 12/8/2007 10:43:05 PM
Still no dice. I shall have to exercise patience. Thanks.
Posted: 12/10/2007 1:24:36 AM
Tesla--I can get onto the MySpace page all right here at home, and enjoyed the video--but can't seem to find the pictures. I clicked on the "pics" link, right next to the video link, and got a sort of generic page, not yours.
Posted: 12/10/2007 8:52:59 PM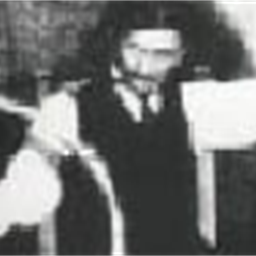 Alan,
You must be a member of myspace to view pics---
just join, and enjoy.
I, was just at my myspace page, and everything seems to work. The pic is in an album of nine, with the word 'THEREMIN' as the gate-keeper.

If, you would defer a membership, I can send you an email pic, if you like.
Please, advise.

Good Luck!

teslatheremin


Posted: 12/11/2007 1:06:16 AM
Thanks, Tesla. Pleas send the picture to
abarbour (at) lightspeed.net

BTW, my TMax volume control is now working as it should, thanks to Kevin's pointer about tweaking L4! Yay!