"Who owns Clara Rockmore's theremin"
Posted: 1/18/2006 1:28:47 PM
Posted: 1/23/2006 8:03:55 PM Hello again Reid. Your posting to this forum is most welcome. I've been concerned that you're OK, and assumed you needed to pull back from the world of theremins, or from the world in general for a while.

Thank you for shedding some light on Clara's twilight time and her Theremin, and adding further to the world of theremin lore.

I think of you often in regard to the Moog 201 I built and demonstrated for you, and in regard to my RCA acquired almost two years ago now.
Andy Baron
Posted: 2/6/2006 9:03:05 AM
As one might expect Dalit did not bring the Rockmore theremin to NYC and actually performed as pianist this time. She was delightful to talk with and was not aware of some of the last remaining experts on that instrument. So a couple of us suggested she get in contact with Ried and Uncle Howard for conservational advice. Hopefully she will be able to get in touch with them.
Posted: 3/9/2006 9:02:02 AM
Posted: 4/11/2006 10:23:36 PM
Hey folks – pay attention, as I'll say this only once, and I'm not posting again. I'm a contemporary of Dalit's, and although I am quite aware of Dalit's theremin endeavors, I was not aware of all the interest and confusion that's been circulating about the historic instrument she possesses, and which many of you clearly care about. Although I'm not keen on releasing any personal details, I will say some things that will hopefully bring all of your hearts to ease:

1. Dalit has the instrument, but she rarely brings it out. I would not expect her to perform on it much or at all. She has a newer theremin for that. You're not likely to see it at a theremin concert, but then again, what do I know.

2. The instrument is in fine condition. Dalit is quite aware of the importance of this instrument, and she is (a) a superior musician of the highest degree and (b) a circumspect person. She takes care of the instrument, and there will be no "tone-deaf technical fumblers" touching this piece, or its inner workings.

I'd like to repeat that: the instrument is in fine condition.

3. Dalit does still play on occasion. She has not given up her study.

4. She is quite a nice person. If you happen to catch her at a concert, she has been known to chat...

Posted: 4/12/2006 7:20:10 AM
Thank you nomane,
If nothing else please help Dalit hook up with Ried and Howard, she told me herself she does not know a technician qualified to maintain that instrument. We had a fun chat.
Yes everything you say is well known and it's nice of you to be reassuring as a friend of Dalit.
Sorry you feel you have to post and run.
Posted: 4/13/2006 7:46:13 PM
I echo omhoge's thanks. I haven't met Dalit yet, but from what I've heard about her, I believe the instrument to be in (near?) good hands. Of course everyone who plays the theremin wishes they could see or play this particular instrument - perhaps in hopes they'll channel Ms. Rockmore's spirit and musical gift, but we understand why it's not in a museum.
Posted: 4/17/2006 1:38:44 AM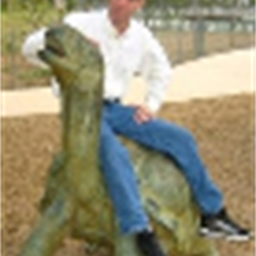 First poke back in. I have not been here since the my last input.

First:
-I'm delighted to learn from noname that Dalit cares for the instrument.
-When I knew it was going to Dalit (1997), I did what I was going to do anyway:
bundle up all the odd parts which were found in various drawers and boxes in Clara's apartment. This was done just after the theremin convention at Portland that summer.
I spent a full week with Clara afterwards.

I had bought at various times
a generous supply of new-old-stock tubes
and given them to Clara so there would be
a many-years' supply for the instrument's next placement.

I had long wanted to delve into the instrument but did not dare go far:
partly because there was no primary circuitry schematic to be found.

That, itself, was a worry. Why?
Clara, becoming more infirm each month, had phoned me in Miami a few months earlier.

paraphrased from memory:

"Reid! It's Cla-ra. I want you to come here. When can you come? You will copy my instrument's schematic and share this with your friends.
Can you come this week?"
(Clara commanded me in wanted-way but I could not get there for two months, not until after Portland.)

To my disappointment
after sifting through and copying a thousand pieces of historical paper,
[i]there was no primary schematic to be found[/i].

I did find and copy the insturment's -power supply/audio amplifier- schematic
from an original blueprint, Theremin's drafting.

But no vital cabinet-schematic was to be found.
Many things that Clara had told me -would- be found, were not in her archives.
No schematic; and that was the one thing to find. I copied so much else,for sound reasons, in mulitple runs to the copying shop across the street from #357 W. 57th. Clara supervised it all from her perch at the dining room table: waves over her teacup, "Go but don't be long. I'm so tired."

It was very small but exciting consolation to have boxes of fresh xeroxes of her career's memorabilia. Those boxes remain undisturbed here today.

Clara's mood-states were fragile, altering in a flash.
I would not tell Clara that the schematic was missing.
She'd definitely said it was in such-and-such a drawer.
No, it was not.

The likely case: either the main schematic had been lost for years (maybe "Mike", her old and late technician had borrowed it and lost it), OR Steven M. Martin, lothario, had taken the schematic for his purposes. He took a lot of her papers.

Some of these "borrowed" things, Clara would complain to myself about. "He says he's got them and I want them back but he always puts me off."
(she allowed him, being dependent on him as her protector from... rascals)


I hope Dalit has a copy of the primary schematic.
If she does, wow, what a gift that would be to share, for better understanding Thermin's volume control circuit!


----So! There is a lot of black water under the bridges. I am not into theremins these days.

It still hurts: I was robbed of Clara's *and Dalit's* trust, and reputation, by Steve Martin, that pathological liar and manipulator.

Dramatic, eh? Well, it's just the creepy fact about that creep.
The drama (Martin's) is gone.

The drama of meeting Clara remains.
I just made a poem yesterday.
It's about how I met Clara.

These days I don't work with theremins.
I only write (pooh!) poetry and prose.
There is never any reason to lie or exaggerate.
[i]This is how it was[/i]
Posted: 4/17/2006 1:52:11 AM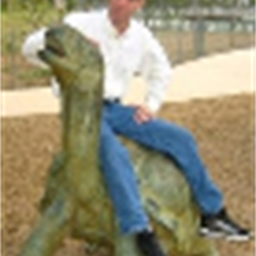 [i]with only very small blurs owing to poetic paraphrase:[/i]

-Self introduction to Clara Rockmore, 1994-



I met Clara Rockmore by playing intuition
like she phrased the theremin,
by changing phases in the air.

High priestess of that instrument,
"not for schpooky music!",
she took little contact with the world
old age, suspicion, shut her in.

When I'd learned that Clara
was still alive (though barely),
a dozen roses teleported

to her New York City home
[i]from an anonymous admirer in Miami.[/i]

She was piqued. She could not phone.

The florist called instead, "a nag
is pushing for your name and address."

I looked up Clara, always listed,
telephoned her then and heard
her music, myself as her muse.

"Oh! You're the one who sent these roses?
They're so lovely, lasting well.
How did you know red is my color?
Red roses are my favorite flowers."

Honesty declaimed "I guessed".

"When Professor Theremin courted me
he sent red roses every week.
That was many years ago.
Now you send me roses, so
I must ask, I need to know
WHAT DO YOU WANT FROM ME?"

"Nothing, Mrs. Rockmore, nothing but to say
your music makes my mornings last the entire day.
I listen to your album
put down years ago.
I think you are immortal
but none of us are so—
so blessed to have your soul
and the taste you evidence.
So I sent some roses:
reminders of the lives you touch."

And nearly every-after month
I'd send a fresh red dozen
but Clara couldn't love
forever—lost in May of '98.


.
Posted: 4/17/2006 11:09:44 AM Hi Reid ~
Thanks for sharing these insights and thoughts.
On this Thereminworld site appears the complete schematic of the rest of Clara's Theremin-built theremin, as traced out by Bob Moog. I recall that in the course of Bob's ressurecting this theremin, his repairs weren't done with regard to maintaining the authenticity and aesthetic of the original build, so I wonder if these diagrams reflect this one-of-a-kind instrument in its as-found state, or after possible alterations. At any rate, here's the link. Kind Regards, Andy. http://www.thereminworld.com/rockmore.asp