Wavefront Classic - Anyone has one? Or Heard one?
Posted: 1/11/2011 6:53:49 AM
Posted: 1/11/2011 8:06:46 AM
Posted: 1/12/2011 11:37:49 AM
Hi Amethyste,

I own a left handed Wavefront Classic and it's my favorite theremin.
I use my EPro more for gigs because the Wavefront is a little hard to move.
Where in New Hampshire are you. I live in Ct. and travel to Boston's north shore fairly often,

Andy
Posted: 1/13/2011 9:04:49 AM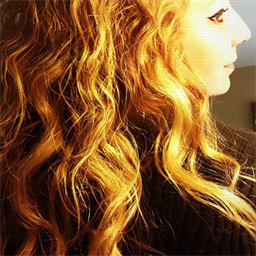 Hey Andy -

My residence is in Portsmouth NH. Boston Traffic scares me, so my outings to the "big city" are somewhat rare... But it would be nice to meet other THereminists such as yourself! Next time you are in the vincinity, let me know, perhaps we could meet in Lynnfield or around there? It's a 40 mins drive from where my home is to there...

I bet you ended up with lots of snow huh? We sure did!!! :)

PS: Do you have youtube clips of your Wavefront? It would be nice to view! :)


Posted: 1/13/2011 2:44:55 PM
Thierry wrote:

il faut quelqu'un pour dire à haute voix ce que les autres n'osent même pas penser. Et c'est moi!


Et mon cul, Thierry, c'est du poulet?

Hélas! Il est, depuis longtemps, du vieux sanglier.

No one should buy a musical instrument, or a car, sight unseen. There is far more to a good theremin than its sound. There is range, configuration, linearity etc., and all these things can only be determined by test driving it.
Posted: 1/13/2011 3:02:05 PM
Un jour j'aimerais bien rencontrer ce vieux sanglier (mais pas son cul!) personellement, discuter avec lui en vidant une bonne bouteille de vin et surtout regarder sa collection de thérémines de plus près. Et je pourrais profiter de l'occasion de jeter un coup d'oeil sur le RCA de son voisin qui n'est plus opérationnel depuis des dizaines d'années pour vérifier si mes facultés d'Alien Baby fonctionnent aussi sur d'autre continents...
Posted: 1/13/2011 3:04:03 PM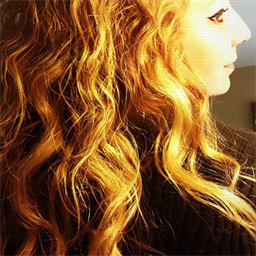 Coalport,
Living in the middle of nowhere inhibits the possibilities to "test drive" instruments - I guess if I decide to by a used instrument, we could always have a condition of sale stating this. But most people don't want to do that and I cannot blame them.

What do you suggest?
Posted: 1/14/2011 9:22:14 AM
If you have lots and lots of lovely money and it is not a major purchase for you, go ahead and buy it.

If it is a major purchase, then you must privately seek out others who own these instruments and ask questions. People will often say things privately that they will not say in a public forum because they don't want to get into an argument with other owners or with the manufacturer.

You're in a tricky situation because you don't have much experience with theremins and you will have to trust others.
Posted: 1/16/2011 7:49:55 PM
I use a Fender KXR100 with an internal spring reverb. The big speaker and smaller tweeters, mixed with a little spring reverb, sounds fantastic.