Moog Maestro theremin on ebay
Posted: 3/15/2005 11:20:30 PM
Found this on ebay tonight:

http://cgi.ebay.com/ws/eBayISAPI.dll?ViewItem&rd=1&item=7307658672

Posted: 3/15/2005 11:27:50 PM
Absent-minded when typing subject, sorry about that.
Posted: 3/16/2005 8:56:16 AM
Posted: 3/16/2005 10:01:23 AM
Posted: 3/16/2005 10:57:31 AM
Posted: 3/16/2005 1:07:54 PM
Posted: 3/16/2005 5:16:57 PM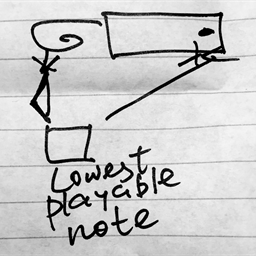 I totally agree..
It was a relist and in the previous auction it went up to $400. I dont understand why he ended auction too early..
Posted: 3/17/2005 7:47:49 PM
I wasn't understanding the price either. I looked at the price and said to myself "I just spent that much last fall on an Etherwave Pro!"
Posted: 3/17/2005 7:55:48 PM
Take it from a former Maestro owner (I had the SWTP kit variation), it's barely worth $25 even as a "collection" piece. The volume circuit never quite worked well in this design, making it barely playable for real music. Plus, having the plates so close together and oriented in the same way makes it difficult not to have cross-talk between the antennas while you "play" it.

I hope this seller finds a buyer, but I also hope nobody gets suckered into paying anywhere near what he/she is asking.
Posted: 3/17/2005 8:06:43 PM