Gordon's Progress Part 2
Posted: 3/24/2008 1:19:21 PM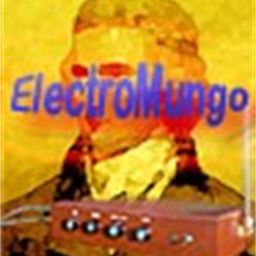 OOOOOHHHHHHHOOOOOO Soup :-)
Posted: 4/1/2008 6:19:20 AM
Posted: 4/1/2008 6:28:12 AM
Posted: 4/1/2008 6:41:38 AM
Posted: 4/1/2008 6:43:42 AM
Posted: 4/1/2008 12:55:52 PM
...and in my spare time I write advertising jingles for space aliens...


(not an April Fool)

Just been asked by The Invisible Web (http://www.invizweb.com/) podcast if they could use Midnight Mescaline Music (http://vids.myspace.com/index.cfm?fuseaction=vids.fullscreen&videoid=1445481&dcTag=sz=400x400;agr=0;gen=M;page=21003206;pos=mrec;tvvc=9;tvvid=1445481;tvch=86668852;u=tvch=86668852,tvvid=1445481,page=21003206) in an advert for the Retro UFO 3 (http://www.retroufo.com/) spacecraft conference.

The advert will "appear in episode 12 (02-03) to be released this weekend and Episode 13 (02-04) to be released mid next week (and subsequent episodes to be released until mid may) and will be retrofitted in past episodes that will be posted on [The Invisible Web's] myspace page ( http://www.myspace.com/invizweb08) (most likely episode 1, 4, 5, 6)."


Oh, yes.
Posted: 4/1/2008 7:01:57 PM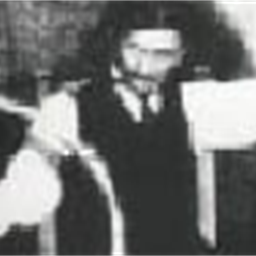 Gordon,
Unlike Abbey Clancy, after your musical career heads south, you will not have the option
to make a killing as a porn star!
At least I wouldn't watch it, if you could!
I think I threw up in my mouth a little--- just the thought.
HA!

Good Luck!

teslatheremin
Posted: 4/1/2008 8:58:42 PM
and speaking of porn, here's a bunch of 5 videos with music recorded at the last Sonic Weekend. (Kitchen Cuts - extracurricular recordings, made without the benefit of Ann and Pierre - Musical Director and Producer.)

Some of them have theremin on. There's me, Phil of The Mirlitrons and Arthur (Electromungo) all givin' it some ether.

http://youtube.com/sonicweekend

Posted: 4/2/2008 4:45:08 AM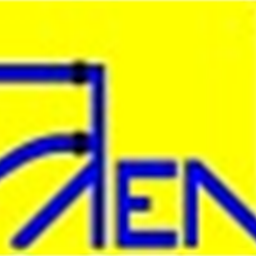 Posted: 4/5/2008 4:30:54 PM
You're welcome.

[b]Theremin to MIDI/CV[/b]

At the Sonic Weekend Electromungo - Arthur - brought a Wavefront Technologies (http://www.theremin.ws/) MIDI-wave Theremin to MIDI/CV interface, courtesy of Fairplay. Fairplay, thank you very much.

On previous Sonic Weekends there have been moogfoogers, and synthesisers with CV inputs, but not this time. But we did get to try out the MIDI functionality. Wire Mother had brought a MIDI-USB adaptor and had an appropriate driver installed on his MacBook, so we could plug it into GarageBand and try different MIDI instruments.

This, of course, is only scratching the surface of MIDI - I'm not knowledgeable about MIDI, and Sonic Weekends are chaos with a hint of organisation so we stuck to the simple stuff.

There are a fair number of instruments that don't sound very promising - possibly because it takes time to learn how to play a midi-theremin effectively, and to get the settings right. Initially it was set up with a very small pitch bend range, so glissing triggered a chromatic scale of the notes between the start and end of the gliss, making even very quiet glissing rather distinct. This was not helped by the device being a bit hit and miss with recognising softly played notes. The Wavefront theremins, (in common with Jake Rothman's (http://www.theremin.co.uk/) Elysian theremins - he sells a very similar device) provide a continuous pitch output (a.k.a. a pitch preview) so the device always gets a loud pitch to analyse. In this setting, long swirly pads with very slow attacks worked well, and so did bells, unsurprisingly.

Then, [i]I think[/i] (chaos is rather distracting,) Arthur changed some settings and we got a big pitch-bend range. Pitch-bendy bells are so cool! And it fitted the theme of the piece we were working on (called, uh, gosh, hard to remember, the theme was Heaven and Hell - first half heavenly, second part hellish - ah yes, Graceful Degradation, that's the name - watch out for it on iTunes) so we went with bells. Pierre, the producer, suggested slowing down the attack, making it more of a pad and that's what we ended up with.

So yes, it has good use in an electronica setting with the straight-forward use of midi instruments. A lot of higher-end effects devices are midi-controllable, and one can imagine many ways, both subtle and wild, of utilising this to apply effects to the audio output of the theremin which change over pitch or volume or both, as one might equally do with the CV outputs and CV controlled devices. You need a pitch preview to get the most out of it.