Theremin and Irish Jig
Posted: 10/27/2013 4:21:59 PM
Posted: 10/28/2013 7:44:28 AM
The video part of your demo was apparently not posted, although I could hear the audio.
I was amazed to hear you stopping dead in your movement towards and away from the pitch antenna. Your audio has you arriving at a note without any pitch variation as your volume jumps up and down in a staccato,and I don't think I've seen any musician, or even a martial artist, who could stop dead like that without being in contact with a physical surface.
Doing quick pitch jumps on a theremin without any overshooting once you arrived at a pitch, either up or down, like that section from :44 to :50... I can't wait to see the video.
Be sure to post a link when you get the video working. I'm ready to be further amazed and to learn!
Posted: 10/28/2013 10:39:36 AM
Posted: 10/28/2013 2:39:07 PM
Posted: 10/28/2013 11:39:11 PM
There are probably plenty of people here who think the IRISH JIG above is the greatest thing since James Galway, and they'll probably be pissed off by what I am about to say. These are strictly my own opinions, and they are offered to those who may find something valuable in them. There is no "right" or "wrong" here, except when it comes to the matter of PITCH (and God knows we don't all agree on what is an acceptable degree of "pitchiness"). I know that for many in this forum I am just an annoying, self-appointed theremin purist ********.....and guess what folks.......THEY'RE RIGHT!   LOL
For those who say they would like to see the pitch hand technique of the IRISH JIG thereminist, I suggest you check out the videos of thereminist Kip Rosser. 
First of all, I believe people should avoid playing along on their theremins with recordings where the melody is already being played by another instrument. When you double some other instrument (like the keyboard in IRISH JIG, which is necessarily on key) it tends to emphasize the "pitchiness" of your theremin playing. It's O.K. for practice in private, but it isn't a good idea to publish this kind of thing.
Irish dances (jigs and reels) are best played on instruments like pipes, whistles and fiddles that can easily play rapid streams of graceful, flowing, connected (i.e."legato") notes - something the theremin cannot do. What we hear from the theremin in IRISH JIG are "staccato" notes (i.e. notes that are separated by an instant of silence). It's the difference between beepbeepbeepbeepbeep and beep-beep-beep-beep-beep. One of them FLOWS, the other does not. 
Part of the art of playing the theremin is mastering the technique of playing connected notes with a movement of the pitch hand that is so fast and on-pitch that it is not necessary to mute between the notes with a dip of the volume hand in order to mask the slide. Many people play with their volume hand bobbing up and down between every note. This is a bad habit and is called "pumping". It disconnects the notes and makes every note staccato (from the Italian verb "staccare" = to pull off, separate, or tear away). 
IOW, no flo.
Some people consciously choose to play in this way because they like it, and that is their artistic choice. Others simply slip into it, possibly because they are so concentrated on the pitch hand that they tend to overlook what is happening on the other side. My feeling is that any legitimate musical device (such as staccato, glissando, legato, etc.) that you use all the time on every note, is going to become monotonous for listeners. 
It has been my experience that we tend to slip into bad theremin habits because most of us are working alone, and we do not have an objective pair of teacher/ears telling us what NOT to do. 
I couldn't help noticing that the intonation (aka "on-keyness") was better at the beginning of the performance than at the end. This often happens with theremin players who do not have the technical stamina to maintain the quality of their playing throughout a piece. They're more or less O.K. when they start out, but as they go their pitch arm & hand quickly tire and their intonation goes south. This will happen with any physical activity where you're pushing yourself to function beyond your natural level of accomplishment.
Posted: 10/29/2013 3:15:17 AM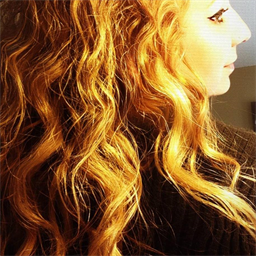 NO! It does NOT work. My ears are bleeding (first, my volume was set way too high and because of the crappy volume level on the recording, and almost blew my only good eardrum) and second, that sound... UGH it's so ugly and irritating. I listened to 15 seconds and quit.
Jason asked: ".....does it work?"
Jason, there are so many reasons why this recording of IRISH JIG does not work that it boggles the mind! 
Do you feel it works? If so, why?
Posted: 10/29/2013 5:17:37 AM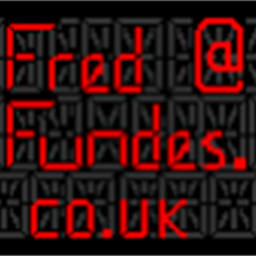 From: Eastleigh, Hampshire, U.K. ................................... Fred Mundell. ................................... Electronics Engineer. (Primarily Analogue) .. CV Synths 1974-1980 .. Theremin developer 2007 to present .. soon to be Developing / Trading as WaveCrafter.com . ...................................
Jason asked: ".....does it work?"
Yes - It works! ...
If the objective is to put people off the theremin!
Posted: 10/29/2013 8:27:27 AM
Posted: 10/29/2013 11:03:59 AM
Explorer, I presume you are referring to the website of thereminist Kip Rosser? I have seen all (or most) of his videos an although I don't see eye-to-eye with Kip on everything, he has a warm, natural charm and an infectious love of the instrument. 
Are you having results with your perfect pitch course? I have always thought that PP was something you were born with but many people seem to disagree and insist that it can be acquired. 
PP is relatively rare, and most musicians do not have it. It is not really an advantage for anyone but singers and THEREMINISTS. 
Posted: 10/29/2013 2:07:18 PM
@Coalport - Yup, I'm talking about having found Rosser's site.
As an old teacher of mine used to say, there are two "R"s, Reasons and Results.
Which one counts? For me, Results.
And Rosser definitely shows results which I had never previously seen/heard on Theremin, especially in live situationss That alone allows me to put aside any preconceptions and to just work the teaching/learning material. It would be different if there was only a theoretical idea but no results to present in support.
As to whether I believe one can acquire perfect pitch, or a reasonable fascimile... All I know is that I used to love one particular song, and that song enables me to always know E. Later, having repeatedly listened to another song from Rush's 2112 as teenagers will, where the guy discovers and tunes an acoustic guitar, I was able to accurately tune a guitar using the pitches I had memorized. That's just a product of a misspent youth. *laugh* However, several musical partners were convinced I had some kind of perfect pitch, even though I knew that it was just my having memorized what the pitches were.
Research does show that even people who claim to not be able to sing often can sing songs which they really love. What has surprised researchers is that those singing will often be extremely close to reproducing such a song in the key in which they listened to it, with some surprisingly large percentage being consistently pitch perfect. (Which is why people who all learn "Happy Birthday" are all out of tune at parties, because they all learn from different people, in all different keys. *laugh*)
Ultimately, whether it's true perfect pitch, or just being a dog for Pavlov and doing something which would fool someone else into thinking I have perfect pitch, the only thing which counts for me in the end is results. Blind studies show that a majority of the untrained population can remember and reproduce key? That enables me to avoid getting into debates about whether that observed and documented phenomenon is *theoretically* possible, and to get on with doing it myself. *laugh*
(I'm not arguing that coming up with reasons against trying something is a less valid choice to embrace than working towards results, of course. That freedom of choice allowed us to embrace the quirky instrument in the first place, to which this site is dedicated, so who can argue with that? *laugh*)