Replica RCA Theremin
Posted: 4/7/2014 7:22:59 AM
Posted: 4/7/2014 10:54:07 AM
Posted: 4/7/2014 2:14:51 PM
The custom builder states: "Forget those transistor/solid state kits out there by that company that rhymes with rogue. They're more synthesizer than theremin. Theremin enthusiasts agree that nothing produces the original theremin sound better than a tube burner."
Amen brother, so where is a sample of this original theremin sound? I think the build has beautiful craftsmanship but as I always say… would you rather look like a classic or sound like a classic? Now having both would be ideal which would make the asking price a bargain. All the seller needs is a theremin buyers market which is very lean these days and fading fast. The number of bids this gets on a world wide scale will demonstrate this.
People should not use the excuse they can not play, so no sound bytes. I embarrass myself regularly by presenting endless sound samples as I "evolve" my method. I think of sound as what the musician wants to test drive and that we all have our own opinion of what classic would sound like. Some like it girlie, others harsh and then there is midi, the future. LOL
Christopher
Posted: 4/7/2014 5:10:25 PM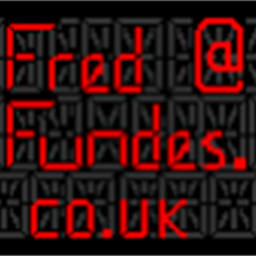 From: Eastleigh, Hampshire, U.K. ................................... Fred Mundell. ................................... Electronics Engineer. (Primarily Analogue) .. CV Synths 1974-1980 .. Theremin developer 2007 to present .. soon to be Developing / Trading as WaveCrafter.com . ...................................
"Complete ready to play RCA replica Theremin 100% custom hand crafted from scratch. Forget those transistor/solid state kits out there by that company that rhymes with rogue.  They're more synthesizer than theremin. Theremin enthusiasts agree that nothing produces the original theremin sound better than a tube burner. "
Ok - The only thing "RCA" about it is its cabinet - its a Keppinger!
I get a bad feeling whenever I see someone starting their add campaign by using derogatory words derived from their competitor's name.. Saw this before with someone slagging off Burns by saying "dont get your fingers burnt" -
Technically this person / company / marketing whatever, doesnt know what they are talking about - its a bit like other theremin morons / crooks saying that analogue circuits must have inductors, while selling their shitty little two transistor pitch only, non linear, useless "theremin" PCB for $99 (the board costs less than $10 to manufacture)..
"They're more synthesizer than theremin" - Well, thats bolloks for a start - unless you are talking about the 91 or perhaps the Ethervox.. If the Etherwave is a "Synthesiser" then the RCA was a synthesiser... I happen to be in a minority in believing that the RCA WAS a synthesiser! - just like every theremin is.. Its a synthesiser using a heterodyning "engine" just like a MiniMoog is a synthesiser using a subtractive synthesis engine, and the DX7 is a synthesiser using a FM synthesis engine..
But alas, Bob Moog stated that the theremin was not a synthesiser - I suspect he did this to keep within the legal restrictions placed on him when he lost Moog - I believe that he wasnt allowed to build synthesisers for some time and started Big Briar - Had he declared that the theremin was a synthesiser he may have been courting trouble (this is my guess anyway).
ALL theremins are SYNTHESISERS! - Any rational person looking at the definition of sound synthesis must, IMO, recognise this...
As for "Theremin enthusiasts agree " - Thats bolloks too! "Theremin enthusiasts" dont agree on anything! ;-)
So this new synthesiser - oops - "theremin" may be great.. But it wont sound like a RCA even if it looks like one, simply because its a KEPPINGER!
And that they think they need to put down "rivals" costing a fraction of the price they are charging, by making the kind of dumb and insulting comments they do - well, IMO it doesnt bode well - When you are asking that kind of money, you shouldnt be worried about some $400 bog standard theremin - yours should stand out miles ahead on its own 4 legs.. And Christopher is right - Lets hear it played - and played by someone competent - and played without external processing... I seem to remember another tube theremin who one can only "hear" through a mush of reverb.
You love your tube sound? Well - fine... But if you want to sell a tube theremin on the grounds that tubes are "needed" for a "genuine theremin sound" then best give us something to convince US!
Fred.
(Having recently discovered that one can run tubes from 12V, and finding suitable tubes in production costing £5, this tube stuff is starting to interest me - would only add about £30 to the cost to have a fully tube theremin version of the EW (or even a "genuine" RCA clone - as in, Lev oscillators and similar mixer etc), and by the looks of it, this £30 could easily justify inflating the selling price by say £500! .. Oh, and another £200 for a wooden cabinet - still come in at about half the price of this RCA clone which doesnt have a touch of RCA or Lev about it!
Posted: 4/7/2014 5:52:06 PM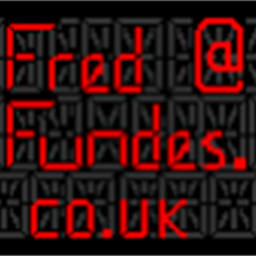 From: Eastleigh, Hampshire, U.K. ................................... Fred Mundell. ................................... Electronics Engineer. (Primarily Analogue) .. CV Synths 1974-1980 .. Theremin developer 2007 to present .. soon to be Developing / Trading as WaveCrafter.com . ...................................
"As this is a custom build please allow 45-60 days for completion."
What exactly does this mean? - Are you getting the theremin shown, or is that a visual demonstration model?
Hmmm - $3k up front for something that hasnt been built - you cant hear it, it hasnt been "completed" yet... "Buy it now" actually means "order it now" - Errr... Whats up, doc ?
 Sound samples cant be presented, because as everyone knows, no two (particularly tube) theremins sound the same.. If you buy one based on hearing its sound, and what you get doesnt sound at all like what was presented, you have a legal case - But if you buy it without hearing it, I guess you have less of a legal case (apart from which you are an idiot! ;-)
Fred.
Posted: 4/7/2014 6:00:21 PM
Posted: 4/7/2014 6:08:25 PM
This individual has some of the best over all building skills I have ever seen. If this person has any interest in how my tube/valve design works contact me. Almost every aspect of how I get my results have been posted to TW over the years. It began with perfect pitch field linearity 10 years ago. We all have our own preferred methods to achieve a similar goal. If the Kep uses a pentode for both oscillators maybe my $1 add-on will enrich the sound. I use a switch to kick it in, dirtying up the audio sine wave with harmonics. My next sound byte I will start with a sine wave and without a break in the audio, flip the switch, to compare the difference. Funny thing is everyday to me it sounds different. 0-'
I would rather buy this build for the price than an Epro for the same, this build is also eye candy.
Christopher
Posted: 4/7/2014 8:00:41 PM
RS
Visit the Keppinger Theremin group over on Yahoo and you may wish to revise your opinion.
Philip
Posted: 4/7/2014 9:30:08 PM
Hello Philip,
I just visited the Yahoo Kepp Group with the photo of the fine lady playing theremin. I think it said around 75 members. Where does everyone demonstrate and post their build mp3's so others can help trouble shoot. I did a group search of "mp3" and nothing showed up.
I can tell a lot from a sound byte but not necessarily what is a good sound, not being a musician is why I post sound often. Fred has helped me a lot in this area, but he retired. I hope my own Phoenix Theremin Forum becomes as popular as yours. It is wonderful when more than myself can jump in and troubleshoot.
I have never belonged to facebook, twitter, etc maybe stuff is posted over there?
Christopher
Posted: 4/7/2014 11:36:12 PM
Here's what a malfunctioning Kepp sounds like. 
http://www.youtube.com/watch?v=iokXM9zChaQ
Feeleep