Carolina Eyck Plays Martinu's FANTASIA
Posted: 4/8/2015 11:16:43 PM
Posted: 4/9/2015 7:14:38 PM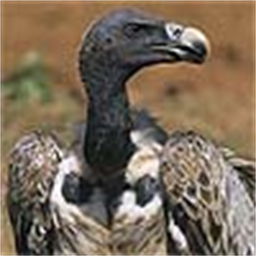 I always enjoy Carolina's performances but for me the orchestra overpowered the theremin, this might not be the best musical application of one, let the oboe play the part. I am not a musician so my opinion means little.
Maybe this link will work better.
Christopher
Posted: 4/10/2015 12:18:12 PM
This composition is not a concerto for theremin, where the theremin is the featured solo instrument accompanied by an orchestra. In Martinu's FANTASIA, the theremin is a member of an ensemble (a septet) no more nor less important than any of the other six instruments. 
As you know, this piece was commissioned by Leon Theremin's wealthy patroness, Lucie Bigelow Rosen. Unfortunately, Mrs. Rosen, although she was a generous and dedicated supporter of the instrument, was a TERRIBLE thereminist! It was she who played when the FANTASIA was introduced in 1945. 
One can only imagine composer Bohuslav Martinu's reaction at the premiere: "Vot iss dat voman dooing to my mioooosik!??  LOL
Posted: 4/10/2015 3:42:55 PM
Though I also thought the levels could have been better adjusted (who says only musician's opinions are meaningful), I still marvel at anyone who has the technique (and guts) to play a piece like this in public. And because of the complexity of the setting, and interplay of instruments you don't get a feel for any of the limitations of the theremin (and maybe another reason why Martinu wrote in this setting is he thought that Mrs. Rosen should not be brought to the foreground too much?). Can't seem to find much explanation of his own on the piece.
But the thing that really is most amazing about the theremin to me is that on one hand it's this electronic instrument that you can amp up to the point where you can make ears bleed, but in it's purest "classical" playing form, it's actually an extremely intimate chamber instrument whose dynamic and expressive subtleties can easily be overpowered in a larger setting.
Posted: 4/11/2015 11:20:28 AM
Notice that none of the instruments in the ensemble appears to have been miked individually. The sound engineer probably wanted to capture the acoustic atmosphere of the hall - which I think he did quite nicely. I'm not crazy about the piece but the performance IMNSHFO is superb.
Posted: 4/11/2015 2:48:49 PM
rkram53 wrote "who says only musician's opinions are meaningful"
It is normal to let the experts judge. You can't ask a blind man's opinion about a rainbow. You'll see a MD when you have health problems and you'll most probably not ask your cleaning women for her opinion when your car makes a strange noise...
Thus it is logical to rely on professionally trained musicians for well-founded critics and substantiated opinions about music.
As far as I know, Martinù's Fantasia was the first "classical" work which was specially written for the theremin. And it was not written as a "bravura" to put all the lights on the theremin with an accompaniment of secondary relevance, but it puts the theremin at eyes' height with well known and established instruments. That's why it has a kind of reference character in the small world of original repertoire for the theremin.
IMNSHFO (I really like that abbreviation!) every serious thereminist should have studied it, not forcibly with the intention to perform it, but to get at least a feeling for what a renowned composer thought about a good player being able to get out of that crazy instrument.
Posted: 4/12/2015 12:15:41 AM
Funny, when a piece I write makes a strange noise, I often do call my G.P.
Me: "Doctor, my music is making that strange noise again, what do I do?" Doctor: "Don't write that". (By the way, my "cleaning person" - that would be my musically uneducated wife -  says the same thing - then she orders me to go clean my studio).
Fortunately, a composer does not write music for experts or necessarily even people that know anything technically at all about music. Most composers write music 1) because they need to and 2) for people (not just knowledgeable people). 
When I write music I don't expect anyone to have to take a course to listen to it and give a musical opinion or go find an "expert" to ask them questions. IMNSHFMO, that would be a horrible thought. (Have you noticed more and more letters are getting added to this over time). And I would trust the opinion of just about anyone before a music critic. Every composer I've ever known feels the same.  
By the way, the first thing I did after hearing this superb performance was to listen to Lydia's performance to get a comparison that you can find on the web (which was I assume engineered to be a recording) and then try and find the score. That's not easy - but looks like "Editions Durand" publishes it (#HL 50562141, Publisher Code ME7393) available through Hal Leonard in the states as a special order (so I'm on it Thierry!).
Posted: 4/12/2015 2:05:49 AM A little off topic, but the exchange above somehow reminds me of a passage written in 1880 by Mark Twain in "A Tramp Abroad" about a concert he heard in Germany:
"I suppose the "Fremersberg" is a very low-grade music; I know, indeed, that it must be low-grade music, because it delighted me, warmed me, moved me, stirred me, uplifted me, enraptured me, that I was full of cry all the time, and mad with enthusiasm. My soul had never had such a scouring out since I was born. The solemn and majestic chanting of the monks was not done by instruments, but by men's voices; and it rose and fell, and rose again in that rich confusion of warring sounds, and pulsing bells, and the stately swing of that ever-present enchanting air, and it seemed to me that nothing but the very lowest of low-grade music could be so divinely beautiful."
Posted: 4/12/2015 12:07:43 PM
Posted: 4/12/2015 1:31:35 PM
Let's hear it for cheap music!
I was reading when Martinu returned to New York after being on the West Coast, he was desperately seeking out Lev, who had returned to Russia. Tried to contact him numerous times as he wanted to further the theremin and had ideas on how to "improve it". What might have been? 
Martinu actually wrote an absolute ton of music and I have really never listened to that much of it. I really thank you for getting me more acquainted with his music.