basic experiments
Posted: 11/22/2016 10:53:57 PM
Now some results of the volume control. Here please find a short mp3.
JPascal Theremin volume control test
Posted: 11/27/2016 5:49:40 PM
Posted: 11/30/2016 6:40:45 PM
The jFETs I use have about 150 to 200 Ohm respective to a gain-source-voltage = 0. Below - 1,5 V they are high resistance, more than 1 MegOhm. The knob for adjustment the volume control would easy compensate parameter tolerance of the Fets.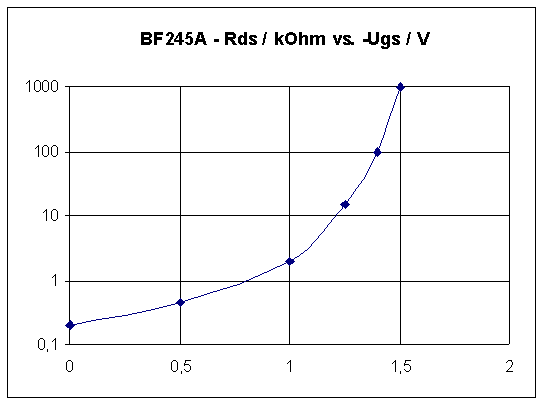 Спасибо за интерес.
Posted: 4/2/2017 5:43:52 PM
Now I have posted a little 2 minutes video, shows an unusual replacement of antennas...
Posted: 5/14/2017 2:13:47 PM
Now, back from my short excursion to the antenna fruits, vegetables and berries, which allows a lot of basic experiments, the next subject waits for solution. 



To give the theremin a sound like a classical instrument the envelope of theremin output signal should be shaped by parameters Attack - Decay - Release - Sustain as used in synthesizers. The initial part performing a tone on a violine or a wind instrument is an example for this.

Volume pegel pushed by hand distance to the antenna and the dynamic movement of the hand allone do not produce an suitable adrs envelope in many cases. I look for simplest ways in combination with my voltage controlled resistors with FET-Cascade.

Tips are welcome.
Posted: 7/30/2017 7:01:28 PM
The Discussion about using plates ore rods for pitch linearity is a really serious topic. And there remain some questions for me. But before I go on with my basic experiments here is the funny sight of it. Volume best with a plate, pitch with a loop!