This is a continuation of this topic.
I started making a set of antennas with variable length. Each rod is assembled from multiple pieces according  1-2-4-8  code.
At the moment the sets of 3 and 7 mm segments are ready:


The 10 cm, 20 cm and 40 cm  segments (with the base 10 cm segment)  allow to vary the length of antenna in range 10 to 80 cm  with 10 cm increments.
 Segment junctions: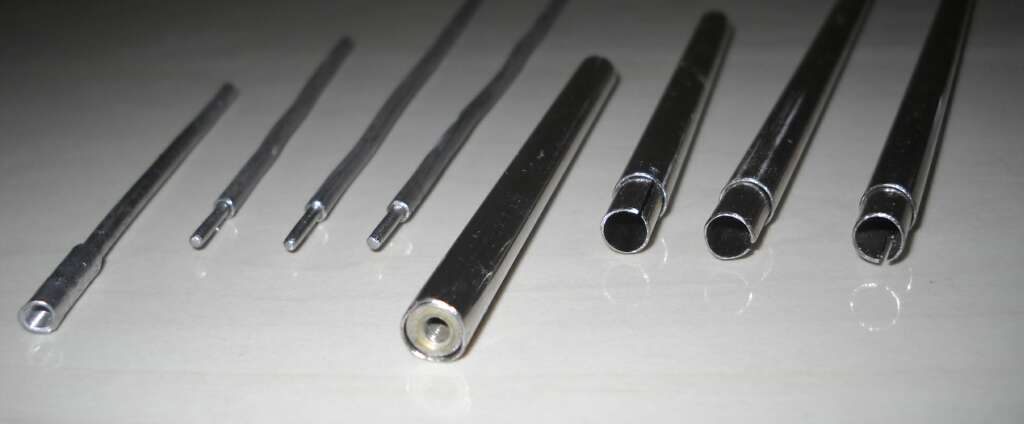 The Meter: