The Lev Antenna – One of Several Theremin Phenomenon
Posted: 4/3/2019 11:35:08 AM
Posted: 4/3/2019 2:12:41 PM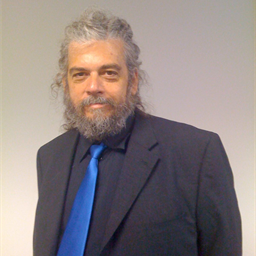 Sure, "om ah hum vajra guru padme side hum."
https://www.google.com/search?client=safari&rls=en&ei=8bykXNe_KIP85gLRp7mQCw&q=%22Well+tempered+theremin%22&oq=%22Well+tempered+theremin%22&gs_l=psy-ab.3...60192.69151..69489...0.0..0.161.1379.23j1......0....1..gws-wiz.......0i71j0i131j0j0i131i67j0i67j0i10j0i22i30j33i160.AYHfmOp--To

https://www.google.com/search?client=safari&rls=en&ei=OL2kXJjNAaLc5gKRgo_wCw&q=%22national+electrophonic%22&oq=%22national+electrophonic%22&gs_l=psy-ab.3...152383.168622..170368...0.0..0.82.1303.24......0....1..gws-wiz.......0i7i30j0i7i10i30j0i10j0i67j0i13j0i8i7i10i30j0i13i30j0i13i10i30j0i13i10j33i299.K5YdNqgTvjQ
Since the theremin is so easy I took up the korg arp odyssey module to get some slider play:
https://youtu.be/AOVYGEiYkbY
Extreme minimalism, just a nudge here and there. Harder to pitch than a theremin, but I like that.
Posted: 4/3/2019 11:32:01 PM
Rupert,
Have you ever investigated the Haken Continuum or the new (and considerably less expensive) ContinuuMini? I think you would find the interface both satisfying and challenging.
I met the Dalai Lama many, many moons ago in Dharamsala, India, back in the day when he was more available than he is now. I asked him if he had any memory of his past incarnation as Gautama Siddhartha. He laughed and said, "I cannot remember what I had for breakfast!"
Posted: 4/4/2019 2:50:47 PM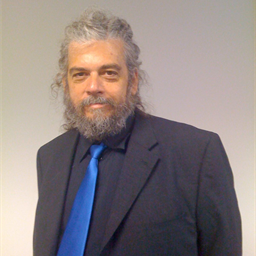 The Haken Continuum is way out of my price range and the Mini has just over a two octave range which makes it ideal for most theremin standards. I would feel a tad cramped. The sound quality is very compelling and the articulation which emulates real instruments is something I would like to get into, but right now 360 video is more compelling. I have over 4 hours (42 pieces) of the odyssey module driving a mel9 and I have no idea what to do with it . . . no venues and no market. 
Before I could get the Mini, I should get a computer for home.
Ah, the simple life, theremin, pedals and analogue synths. 
What would be nice is if I could use my current sound sources to drive the wonderful software behind the Haken and the Roli systems or the new sample box that promises so much . . .  
pitch plus volume equals anything.