Wavefront Classic for sale (South Florida)
Posted: 12/2/2011 9:39:08 PM
Posted: 12/3/2011 12:52:24 AM
I live just 4 hours north of the location, I may contact the owner and run down for a look-see. If I do, and decide not to purchace it, I will post my opinion on it's real condition.(as far as my limited background will allow :) )
SewerPipe
Posted: 12/3/2011 2:04:15 AM
Posted: 12/3/2011 5:37:59 PM
Wanted to let you all know, the Theremin is "Lidgit". I will be getting it in my hands the first part of next week. I am estattic about this rare find. A personal Thank You to Jason for the heads up, I never check Craigslist and would have missed out. Thanks AGAIN Jason.
SewerPipe
Posted: 12/3/2011 8:32:20 PM
Posted: 12/6/2011 2:01:29 AM
Jason:
I just got home with it about two hours ago. I have only played it for about 1/2 hr. but it is Beyond my expectations. One thing to point out is I tried it out before I bought it, not aware the volume was WIDE open for the head phones and I still have an ear ache. It is going to take me a while to find the "sweet spot" in the "voice". I contacted Wavefront Technologies and Gene assured me that the warranty is still good till Oct. of 2012, but from what I can tell by the quality of the unit, the warranty will not be needed. If anyone has suggestions if a "tube" type amp would be better than the solid state one I now have, please let me know. (sorry, getting off subject) Have built a large Diamond speaker, and will build/buy a tube amp if needed. I am HOOKED/CRAZZY on Theremins.
SewerPipe
Posted: 12/6/2011 12:06:20 PM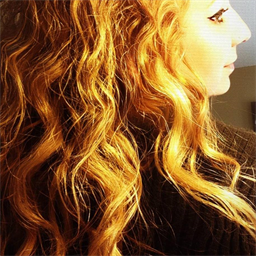 Hey Sewer :)
It took me a while to find the sweet spot on my Wavefront. Mostly, I am still trying to find the most liked volume loop response for my taste. I find at least mine either blaring loud or too quiet, it takes very little hand movement to get it to both of the extreme. But I love love love it. I play mine every single day! I love it so so much :)
Don't you just love te cabinet? it's so well made!!
So glad you got your hands on on of them! You'll love it!
Amey
Posted: 12/6/2011 4:31:52 PM
Amey:
I am having the same issue on the volume loop also, must be in the circuit design. I will be searching around for a solution and when I find one, you will be the first to know. I tried to leave a comment on your youtube video but am having problems with doing that, so keep up the great work on your Classic and keep posting your progress.
SewerPipe ;)
PS. The cabinet is awesome!
Posted: 12/6/2011 5:53:15 PM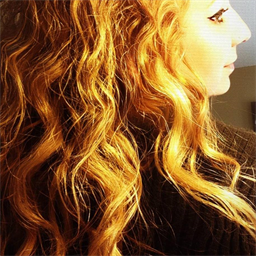 Hello Sewer (you MUST have a name! lol, sound unsanitary) !
Are you on facebook? I have a question to ask you privately if you do not mind...
if you are, you can reach me or send me a friends request to Amethyste Spardel.
Have fun with your Wavefront! :)
Posted: 12/6/2011 7:38:38 PM
Amy;
I am not on facebook, but my e-mail is -- dda1800@comcast.net
Feel free to e-mail me any time. I would like to be able to ask you more questions about your wavefront.
SewerPipe (Dana)