Did you accomplish your theremin goals in 2012?
Posted: 12/24/2012 5:54:38 AM
Posted: 12/24/2012 11:00:06 AM
No goals were set but I did manage to get the theremin I was building to work after around 7 or 8 years: admittedly not all of that time was spent pondering why it wasn't working.

So once it was working and I made a box for it, the fun of learning how to play it began for me.

Goals for 2013...nah...no set goals, just a promise to myself to play more and to get more proficient.
Roy
Posted: 12/26/2012 5:18:16 PM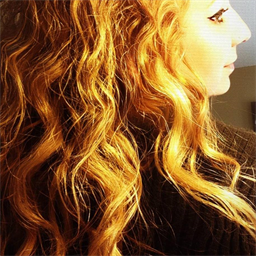 I didn't really set BIG goals in 2012, but I have to say, I have gotten a lot of exposure through the Theremin. One incidence was the NY Theremin Society's show at Joe's Pub! So lucky to have been invited to perform! I have done may recordings with the theremin as well. But the touching part was to get several emails from complete strangers complimenting my playing. THAT is something I never really anticipated, but is really nice to hear once in a while... *smile*
2013: I would like to perform more and create more... A German label (PlusQuam) has approached me to create a mini album and it will be heavily theremin based with lush pads, harp and piano ~ outwordly creations cinematic expressions. I can't wait to start working on it! 
Posted: 12/27/2012 8:11:52 AM
Alas, no, my set goals were not met.  Planned on finishing my theremin so I could start learning, and got so close.  I've been making it at school in my free time, and just got it to the point where I could start taking measurements.  I at least got it plugged in and it passed the smoke test, so that's a good sign. But then the school bell rang, and now it sits in the classroom, all alone, at least until early January when I go back. 
My goals for 2013: Get it functional, and start learning to play it!  I'm not sure what the normal progress for people over a 1 year span is, so hard to judge how far I think I'll be able to get.  I can usually make pretty decent progress with most instruments I've picked up to learn, but the theremin seems so different from anything, it's hard to say, and I expect slow going. 
Posted: 12/27/2012 11:00:27 AM
My theremin goals for 2012 were not met. Not even close.
I had hoped in 2012 to get rid of all my theremins and move on to some other musical instrument that can actually be PLAYED! Unfortunately, none of this came to pass and I remain firmly, and apparently permanently, addicted to this impossible contraption.
"It's not your fault. It's a crazy instrument."  Clara Rockmore
Posted: 12/27/2012 4:40:48 PM
Posted: 12/27/2012 4:46:09 PM
Posted: 1/5/2013 9:44:46 PM
Posted: 1/6/2013 11:20:12 PM
My constant goal is a minimal functioning digital Theremin prototype with me "good enough" to play something simple for my wife's next group piano class.  I think I've missed that at least four times now with my Theremin research hitting the year mark (yikes!).  So if I set it as a goal for this year I've got another 4 shots at it!
Currently polishing the latest Excel simulator that incorporates a transformer as the tank inductor.  Playing with the first initial results today: there's a bit of an increase in sensitivity (%F/pF) but that's about it (if I have the transformer model right - what's out there and in my college texts seems geared more for power conversion than resonance).  Thinking of making the frequency display "tuner" a circular array of bi-color LEDs due to the cyclic nature of the octaves represented.