Still seeking a teacher
Posted: 4/24/2014 6:56:58 PM
Posted: 4/24/2014 9:00:48 PM Hi tami,
Welcome to this crazy world! - I love your avatar! Dont see enough hippies about these days! ;-)
The reason why this thread has been dormant since February and why nobody has responded is because its the 2nd time Holophrastic posted this request - the first time he did so (<- click on this link to see his prior thread) got a lot of response including suggestions of Skype teaching, and including a personal offer of Skype tuition from a lovely brilliant TW member, but Holophrastic was just bloody rude to her and us.
Of course, you could not know that - But you can be fairly sure that, on TW, if a posting like this is ignored, there must be a damn good reason its ignored!
Many of us at TW are, IMO, not quite sane! (I dont exclude myself in this, LOL ;-) .. Passions run high at times, and an awful lot of nonsense gets spoken - Be cautious regarding advice given here (this is true for all forums I suppose) because some of us are not what we seem or pretend to be. As forums go though, this place is generally more helpful and enthusiastic and entertaining than any other I have found.
I hope you enjoy yourself here and enjoy your new toy - err - instrument.. ;-)
Fred.
Posted: 4/25/2014 1:24:53 AM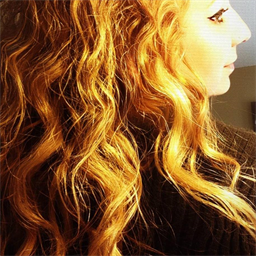 I am still unsure how you can make someone a player before they learn how to tune the theremin... Whatever, this is like an old thread with no "constructive" replies to his request ~ so water under the bridge per se.
"Basically, someone to get me playing the theremin before learning to tune it, connect it, adjust it, et cetera."
Posted: 4/25/2014 3:12:46 AM LOL ;-)
Amey, let it go !
All of us can be complete arseholes at times.. I feel almost guilty for my comments in the last - I only posted because I felt that a new member should be warned that things arent always "friendly" in this briar patch ;-)
People can change, and sometimes (though rarely ;-) they do - There is no surer way IMO of slowing down a persons chance of change than to keep reminding them of past attributes they MAY be trying to leave behind.
@ Holophrastic - I wish to apologize for my abusive distortion of you screen name - this was not warranted or justified - I am sorry, and after posting this I will go back and edit those out.
@ Tami - Sorry you got to see this .. I should probably have not said anything, in all probability nothing would have happened.
@ Amey - I have this way of "getting involved" with what I think is "best intent" - But I should learn that most often I just make matters worse - That exchange on Levnet which led to me leaving it - If I had just kept my mouth shut and not try to "advise" you about the big pile of doo-doo you seemed about to step into, you probably wouldnt have stepped into it - but by saying something, I effectively threw us into the poo...
Re the episode with Holophrastic, Your hurt and outrage at the time was, IMO, fully justified - But IMO it was justified almost more "against" some other TW members (who IMO stepped well out of line IMO in virtually  rebuking you for having the audacity to promote yourself as a theremin tutor)  than against Holophrastic - Perhaps some of the anger you feel for Holophrastic is misdirected..
Trying to be rational and liberal and trying to understand why people behave the way they do and make allowances for that - well, it should make for peace and harmony... But alas, I dont seem to manage it.
Fred.
Posted: 4/25/2014 3:30:04 AM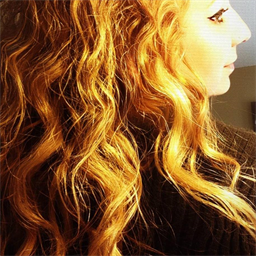 Fred ... Maybe you should let it go, too? ;)
Whatever the "reasons" were at that time seem now, pretty useless and quite pointless at the same time. I live in the now, not is the "it was". So I have moved on and looking ahead. 
Posted: 4/25/2014 3:31:43 AM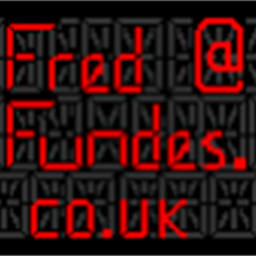 From: Eastleigh, Hampshire, U.K. ................................... Fred Mundell. ................................... Electronics Engineer. (Primarily Analogue) .. CV Synths 1974-1980 .. Theremin developer 2007 to present .. soon to be Developing / Trading as WaveCrafter.com . ...................................
Yeah -
You are right Amey ... That's another big thing I need to talk to a counselor about .. I don't practice what I preach!
;-)
Anyway - that Sillyconica is gone.. There doesnt seem to be a way to delete a TW membership or "identity" or id probably delete 'him', LOL ;-)
Anyway - how are the studies and other activities in you busy life going?
Posted: 4/25/2014 3:38:45 AM
Posted: 4/25/2014 4:39:49 AM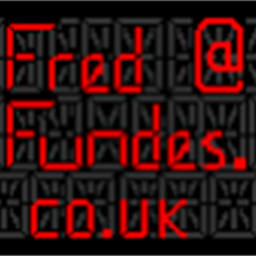 From: Eastleigh, Hampshire, U.K. ................................... Fred Mundell. ................................... Electronics Engineer. (Primarily Analogue) .. CV Synths 1974-1980 .. Theremin developer 2007 to present .. soon to be Developing / Trading as WaveCrafter.com . ...................................
"You already have determined what you wish you could do. Now just get to it and make it so! :)"
Alas, things dont work like that for me. I did a long reply, but have deleted it... If it works for you, I am really happy for you - the last thing I want to do is poison your magic.
Fred.
Posted: 4/25/2014 2:17:26 PM
Posted: 5/1/2014 10:21:32 AM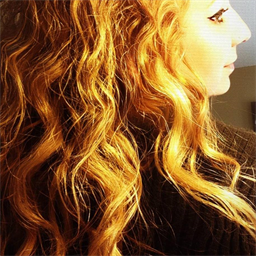 Holophrastic wrote: "So, let me get this straight.  You force me to start another thread seeking a teacher, I make it as clear as possible that I seek a human, not a vision, and still I get offered skype lessons, and then you hijack the thread with meaningless carp and off-topic discussion."

Forced you? Oh.... I am sorry that we held you at gun point and twisted your arms to start another thread. My God, what a bunch of savages we are!!
Holophrastic wrote: "Amethyste, I could have sworn that you said you were leaving for a while.  I said good riddance.  What the hell are you doing back here, and in my thread no-less?  What the hell got you to even click on it in the first place?"
... I'll click on whatever thread I want - I'll reply to whatever thread I want and I'LL COME BACK WHENEVER I WANT TO ~ AND DO NOT TELL ME WHAT TO DO, YOU WEIRDO!

In case you have not wrapped your brain around this simple fact, THEREMIN WORLD is a PUBLIC forum, not a concentration camp. You do not "own" threads nor should you command people on how YOU would like to be answered! If you don't want people to reply to what you post publicly, then don't post anything in the first place. It's that simple, and it would be so much less frustrating for you since you never seem happy with replies that you get! This is a nice and helpful community ~ you poison it with your "Congrats on being completely useless" attitude, (like you said above/below). Who do you think you are to talk to people this way, you are the one who is rude!
Holophrastic wrote: " It's rude to help by offering precisely what someone said they did not want.  Therefore it's not rude of me to yell at tami. Congrats on being completely useless.  Try harder next time." 
Insulting people is a poor option. 
Holophrastic wrote:  "You do everything possible to not teach new-comers."
Really? Thierry, Dewster, Fred, RS Theremin and many others have given lots of help to new-comers with questions about the technical aspect of their instruments... Peter Pringle, Rob Schwimmer, Randy George, Thomas Grillo, Bisem, Kevin Kissinger and so many others have given TONS of insights on how to play and better yourself at playing the theremin. It is all in the archives ready for people to read and help them in their theremin journey.
If you ask for help in the realm of possible, I think this community does a fine job at it.
You truly do not belong here: please "Good riddance" yourself by leaving this community ~ it was MUCH more civil and respectful before you joined in.