RCA Theramin for sale
Posted: 10/22/2007 7:57:10 PM
My RCA is for sale on eBay. Cabinet #473, chassis #100045, with a 106 speaker.

eBay link here: link (http://cgi.ebay.com/RCA-Theremin-Vintage-Musical-Instrument_W0QQitemZ200163997569QQihZ010QQ
categoryZ308QQss
PageNameZWDVWQQrdZ1QQcmdZViewItem)

Posted: 10/23/2007 9:43:51 PM
Posted: 10/27/2007 12:59:13 AM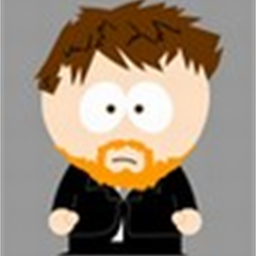 I thought I should bump this thread, since the instrument is scheduled to sell in mere hours and it is still at an abnormally low price for an RCA.
Posted: 10/27/2007 1:23:51 AM
Posted: 10/28/2007 7:40:38 AM
Posted: 10/28/2007 5:23:54 PM
Perhaps we should help folks establish some sort of safety protocol when buying expensive theremins. For example, don't bid unless you can ask the buyer to take a picture of a very specific part the theremin along with today's newspaper to prove it's real.
Posted: 10/28/2007 6:56:31 PM
Disappointing!

I've had several good communications with a number of legitimate potential and actual bidders for my RCA, chassis # 100045, cabinet number #473 that, in fact, I have owned and has been in my possession of for most of my life.

The auction was completed with two identical bids, one placed slightly earlier than a known legitimate bidder. I was underwhelmed with the bid, but it was over my reserve.

I smelled something fishy whan I got a spoofed mail from eBay (wasn't eBay. The headers didn't match and it didn't have my eBay user ID on the e-mail) that directed me to send the theremin to an address in the UK, which is not listed in the auction as a possibility.

Given that the winning bidder had a total of 4 feedback and all of it little stuff and not having heard from this bidder at all in advance, I smelled a rat.

Shortly after that, eBay sent me an alert that told me that an eBay member's account ID had been compromised and used to bid in the auction for my RCA, therefore they had "cancelled" the auction and credited all my listing fees, reserve fee and extra photo fees back to me. The legitimate bidder has been in touch with me, but at this point, [i]I[/i] am a little gun-shy! I'm not sure [i]who[/i] to trust!

I feel bad for the legitimate bidder who bid an amount that would have won the auction, but was listed in the results as having done so after the hacker placed his pirated bid.

I will likely relist this RCA soon. It's the only fair way to fix this problem. Hope it doesn't happen again.

I am a legitimate seller of this item and can post photos or have someone inspect my RCA at ANYTIME! I do agree that eBay is trying to maintain the security of their members and of the auction process and for that, I am thankful. Oh, well.

-Peter
Posted: 10/29/2007 1:22:56 AM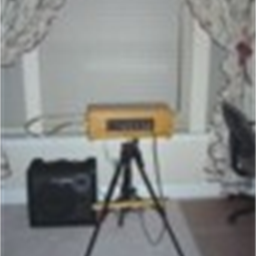 Better safe than sorry. I have never used Ebay myself, but know a couple of others who were (unsuccessful) objects of scams when they did.
Posted: 11/11/2007 5:08:17 AM
Posted: 1/20/2008 4:04:38 AM
What I cannot understand is the intention to help the seller to obtain much money for his RCA-Theremin.

We should help together to acquire these instruments for a low, reasonable price in order to keep them functioning.

RCA-Theremins are made for making music, not money!