Theremins and Theremin Kits
Choosing the perfect theremin can be challenging. If you're not sure which model is right for you, check out our theremin buyer's guide or post a question in our forums.
Theremins with Pitch and Volume Control
Here are some of our favorite traditional style theremins featuring both pitch and volume control.
Pitch-only Theremins
These theremins stray from tradition by eliminating the volume antenna. To control volume, an external device such as a volume pedal must be used.
Theremin Kits
Building a theremin can be a fun and rewarding experience, but most of us don't have the technical expertise or background to build one from scratch or even from a schematic. Luckily, there are several kits available to help guide you through the process. These kits all include detailed instructions and all the parts you need to end up with a working playable theremin.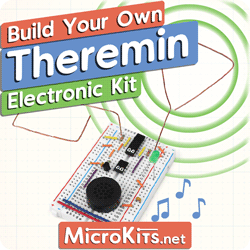 Price: $35
Price: varies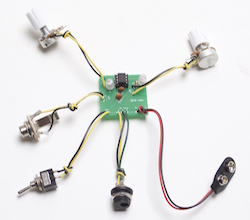 Price: around $30