A Few Tunes
Posted: 5/17/2006 9:25:44 AM
Posted: 5/23/2006 8:43:52 AM
I found this "accidentally" - "Tea for Two" is not too difficult to play on the Theremin. Being an uptempo piece, I realised (after attempting it) that the accompaniment is the part that has lots of "action", while the melody is quite play-able! :-D

Khew
Posted: 1/6/2007 5:09:38 AM
I watched Peter Pringle's DVD and he suggests Indian music. Does anyone have any suggestions on a specific piece or a particular artist?

I have very much enjoyed this type of music but have only heard it a few times (on independent radio stations) so I really have no idea where to begin.

Thanks
Posted: 1/6/2007 11:52:47 AM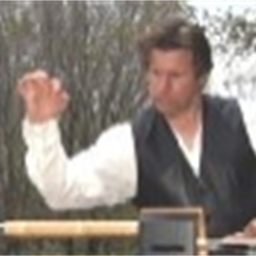 Indian music isn't written down... over the last 800 years it has been handed down from teacher to student. The music is highly improvisational in nature, too. Having said that, there may be some ragas that are written out (I've never looked, but would be worth a try.)

I believe what Peter is saying is that, since Indian music utilizes a scale with 22 discreet pitches (I think it is 22) that to learn to play the Sitar (or similar) instrument will help to develop one's pitch discrimination to a fine level.
Posted: 1/6/2007 11:57:33 AM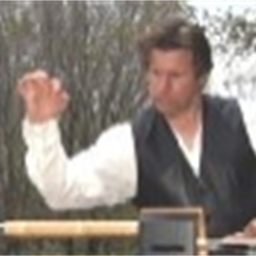 omhoge,

What comes to mind are some the Brahm's organ works -- I believe he wrote a number of chorale preludes that would be playable on Theremin.

You probably already have the book... from one organist to another :)
Posted: 1/6/2007 5:21:38 PM
Peter Pringle has to my knowledge never advocated microtonal music on the theremin, although I'd be surprised if he hadn't tried it extensively. It's hard enough playing the discrete 12-tone scale, and even then most succesful players use vibrato to mask any discrepancies. Using a system of microtones prohibits (or at least vastly restricts) the ability to use vibrato - and even though the theremin is capable of playing any pitch within its range, it is for exactly this reason that playing microtonal music would be so hard.

I didn't use to use much vibrato at all - but as my ear's improved I'm finding it radically improves the listenability of my own performances. Without it, I cringe every few seconds, even if lots of people listening do not. Plus, it often sounds pretty. :-)
Posted: 1/6/2007 5:58:30 PM
"Indian music isn't written down... over the last 800 years it has been handed down from teacher to student." That's pretty cool. I didn't know that.

There this song I found on myspace called, "Ashkhar" that sounds like it would be something of an Indian style. It's hypnotizing. Here's the link:
http://www.myspace.com/armenra

I found this article too with Peter Pringle were he talks very briefly about studying with a man called Ravi Shankar in India. I'm going to try and find some songs by him so I can have a listen. I'm more looking for vocals than instruments but at least I've found some place to start with for now.
Posted: 1/6/2007 7:04:36 PM
Actually Ashkhar is an Armenian piece (Ashkhar means World) and yes Armen Ra is a beautiful player.

With regard to Indian music with vocals, does North O.C. have an Indian quarter? If it does it seems to me pretty likely there's plenty of shops and stalls there selling all manner of Indian music CDs from classical ragas to bhangra (straight and fused with anything from disco to drum and bass) to Bollywood soundtracks. (Don't dismiss these, incidentally, they often use ragas for the themes and add western style harmonies, which makes for an easier introduction to Indian music - the hard-core classical stuff can be almost indecipherable to ears accustomed solely to Western music.)

Also might be worth looking here - http://mehfiltube.magnify.net/
Posted: 1/14/2007 12:14:11 AM

...And even if you don't pursue Indian music per se, you might look into acquiring an electronic tambura.

The tambura is a stringed instrument that's used to provide the accompanying drone for a soloist. The electronic tambura is basically a simple synthesizer to provide drones for practice, though I once saw a sitarist use a high-grade electronic tambura in concert.

I inherited a 1970s-vintage model from a colleague who plays sitar (he has a newer, spiffier model). The tone isn't lovely, but you can choose whether the drone includes one, two, or three pitches, and you can fine-tune the different tones individually.

It's great for basic intonation exercises... certainly easier than trying to hold a pitch pipe between your lips as you glide among pitches.
Posted: 1/14/2007 12:17:37 AM

And as for Brahms... Good heavens, why raid organ literature for theremin rep? Better to zero in on Lieder.

I haven't gotten around to digging it out of my library, but I'm sure that "Wie melodien zieht es mir" would be quite a trip on theremin.

Maybe some of the solo Liebeslieder waltzes could be fun, too...