Vocalise backing track
Posted: 2/13/2009 2:30:03 PM
Posted: 2/15/2009 1:01:11 PM
Thank you for sharing these! They're both practice-tracks I don't have. Neither have appeared at the accompaniment website I use most frequently ... only at another one that charges three times as much.
If I had proper recording apparatus I guess I'd be capable of creating my own piano tracks, but that would mean sacrificing time probably better spent practicing the theremin!
Posted: 2/15/2009 2:32:44 PM
Posted: 2/16/2009 12:49:59 PM
Posted: 2/16/2009 2:00:00 PM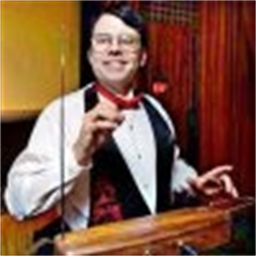 Terrymin, Thank you so much for providing this true accomp backing of Vocalise. Over the last 6 months, I've been switching from melody inclussive tracks to true accomps. Challenging, but worth the effort. Now I can remove my old version of vocalise from my accomp list, and use this one.

Keep up the great works!
Posted: 2/16/2009 3:31:02 PM
Omhoge>>
The accompaniment site I use most is
www.youraccompanist.com
(Let them know I sent you!!!)

They mainly provide practice tracks for singers - but as I generally prefer playing something operatic on the theremin, this works out fine for me. I've found many great accompaniments to keep me busy here.

Their prices are 99 pence per track (UK money - but with the present exchange rate, they'll still be reasonably priced in US dollars!) Other accompaniment sites I've tried in the past have averaged around £2.99 per track - three times the cost.

The other good news is that they emailed me a few weeks ago to say that, as they're getting quite a few regular thereminist customers, they've added a theremin category to their genre page. It will eventually include piano accompaniments for "instrumental" pieces popular with theremin learners rather than their usual vocal accompaniments. So far, there's only one in this category: "Meditation from Thaïs" - but I'm assured there will be more to follow.

I'd planned to mention their Thereminist selection here, once it had a few more pieces in it. However, they already have plenty of nicely played piano accompaniments for songs perenially popular with thereminists, including: Londonderry Air, Beautiful Dreamer, Golden Slumbers, Ave Maria, Greensleeves etc. Some may refer to them as "chestnuts" ... but the more familiar a piece already is to the ear, the easier it is for a theremin learner to grasp ... and they're always popular with an audience.
Posted: 2/16/2009 3:51:18 PM
Very good to know, thank you thereminstal!
This is a great practice/training resource.
I've already found several things I've had in the works. And I love that they've added a genre for Thereminists! We are going to be everywhere soon.
(And I love "chestnuts" too.)

Unfortunately it looks like the won't even give you an option for performance licensing except for an emergency: "Your Accompanist mp3 downloads are not intended for public performance but for rehearsal only."

Still for about a buck twenty five, these will be very handy while learning a new piece till I'm able to produce my own.

Terrymin, did your player release for public performance? That would be a great bonus.

appreciate it guys!
KEEP ON PLAYING - John

Posted: 2/16/2009 4:41:48 PM
Posted: 2/17/2009 9:38:57 PM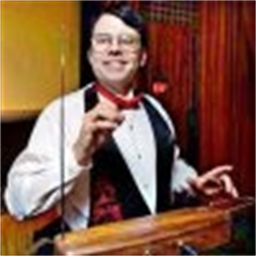 Omhoge, Kristian Banatzianou of http://www.PianoAccompaniments.com provides both practice and performance quality tracks. However, for those works under copyright, he provides a caution in this regard.

Other than that, he does not limit the use of his accomps. He also does custom works for folks like us.
Posted: 3/31/2009 7:38:57 PM
Omhoge>>
Some good news. In their April newsletter,
YourAccompanist.com (http://www.youraccompanist.com/index.php) have revised their Terms & Conditions. Now, their accompaniments can be used for non-commercial performances without permission - and permission can be requested for commercial performances, (they're very friendly and approachable!) Customers should refer to their T & C in full, but here's the sections concerning performance:

Non-commercial performance: Your Accompanist mp3 downloads are not intended for public performance but for rehearsal only. However, they may be used for charitable or not-for-profit public performance (eg in schools, care homes, or auditions) without seeking permission. If you are involved in something worthy or interesting, please do let us know.

Commercial performance: Permission must be sought for any and all commercial uses of Your Accompanist accompaniment tracks. To obtain our express permission for use in communication of the works to the public and making the works available to the public, including but not limited to commercial public performance, commercial production, broadcast, hold music, or on a website, please email us.

YouTube
You may make private recordings using Your Accompanist tracks for uploading to YouTube providing that you make a reference to our full website address in the description of the video, hyperlinked if possible, and become our 'Friend' in the YouTube network.