LEFT HANDED?
Posted: 9/6/2009 2:53:08 PM WHY DON'T ANYBODY MAKE LEFT HANDED THEREMIN'S? THEY MAKE LEFTHANDED GUITAR'S RIGHT? LEFT HANDED BASS'S TO. IS ITLIEK PIANO'S?
Posted: 9/6/2009 3:01:29 PM
They make left handed theremins on demand. If you buy a kit you may set it up yourself for the right or the false way (as in the bible...)

There is one dealer in the Netherlands who may help you with eventual modifications: Wilco Botermans (speaks Dutch and English) - www.theremin.nl
Posted: 9/6/2009 3:02:30 PM
Posted: 9/7/2009 8:23:39 AM
You might consider learning to spell and construct a sentence while you're at it. Seven mistakes in a one line post makes it hard to understand what you're trying to say.

Since you're probably going to be playing an Etherwave theremin, if you want a left handed instrument just turn it around and play with the controls pointing away from you. The only thing you're going to need constant access to is the cutoff switch and you can mark its location with an indicator on the top of the instrument.

You've probably already checked this out, but you can get yourself an Etherwave at Moog Audio on Queen West. I was in the shop the other day and they had a nice demo model set up so you can play it. The guys who work there are very into the Toronto music scene and might be able to hook you up with others using the theremin for heavy metal.





Posted: 9/20/2009 12:18:47 PM I rotate my 'normal' Etherwave 180degrees (standing 'behind' it). If you can afford it, then apparently http://theremin.ws is the place to look (when a win the lottery it'll be my first purchase).
Posted: 10/16/2009 4:42:24 PM
Posted: 10/20/2009 4:46:25 PM
You need to put the circut board in upside down. You'll have to find extension screws, I forgot what they were called. you also have to drill holes in the bottom, aligned with the three adjustment screws, and then wire it.
The manaual use to have the directions to do this, and there on line somewhere.
sorry about the terms, but i'm an idiot with electronics.

Andy
Posted: 10/20/2009 6:16:59 PM
Thanks Andy,

So with the circuit board upside down, are the knobs on the correct side but work counter-clockwise (upside down)? Or does everything pretty much look like the right handed model except the antenna(s), antennie (they're helpless without their antennie:) Jim
Posted: 10/20/2009 11:10:44 PM
Posted: 10/21/2009 1:12:14 AM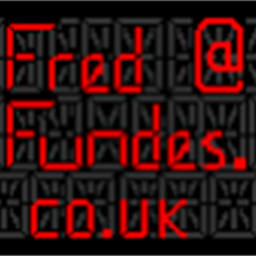 From: Eastleigh, Hampshire, U.K. ................................... Fred Mundell. ................................... Electronics Engineer. (Primarily Analogue) .. CV Synths 1974-1980 .. Theremin developer 2007 to present .. soon to be Developing / Trading as WaveCrafter.com . ...................................
Ok, I am no expert on the EW.. but one thing just struck me..

The antenna is most sensitive after the EQ coil - like hundreds of times more sensitive..

The board has an EQ coil on each side..

If it was possible and easy to swap these coils over - place the pitch EQ coil on the left side, and the volume EQ coil on the right side..

I would think that one could easily just cut the track and cross the wires over under the PCB, so that the volume antenna was wired to the volume EQ coil (now moved to the right side) and insensitive wire connected this to the volume circuit (on the left side)..

and the pitch EQ coil (now moved to the left side) was connected to the pitch antenna (now on the left side) and the pitch coil was wired to the pitch circuit (on the right side) with wire which was reletively insensitive.

Trying to do anything to the antenna wires is a nightmare, because these are sensitive to changes of a few femto farads.. howvever, on the other side of the EQ coil, one can get away with adding several picofarads if you needed to.. You could even use screened co-axial cable.

But - as I said - I dont really know the EW - Particularly the newer EW's...
In theory it should work - in practice ??

Thierry ??
;-)