Theremin Player Teacher Available in Bellingham
Posted: 5/5/2009 6:31:53 PM
Bellingham, Wa., Antique Radio Museum: Has Theremin Teacher and Player; Teach theremin and play events.
1-360-421-7195 ROSS
Posted: 5/6/2009 2:51:03 AM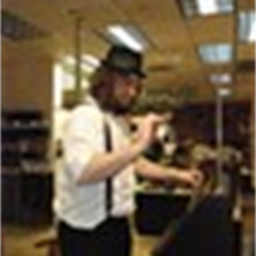 Just out of curiosity, who are you? I work at The American Museum Of Radio and Electricity in Bellingham and I'm not aware of any Theremin instructors offering lessons through the Museum.
Posted: 5/6/2009 12:17:29 PM
They will, if they contact you and you contact me... ROSS MARSHALL .... It will make for a great traffic program - to draw attention and spectators to the museum... I can drive up anytime. It's not far at all.
Posted: 5/6/2009 12:23:02 PM
Hey, that "Florita Del Alma On The Theremin " you did on youtube is cool!!!!!
Hey check mine out done 5 -7 ? years ago at the C.I.A. Club in North Holloywood..
http://www.youtube.com/
watch?v=hMSCOcYztBU&eurl=http%3A%2F%2F
www.weirdvideos.com%2F&feature=player_embedded