Effects
Posted: 7/2/2009 12:47:16 PM
Posted: 7/2/2009 6:13:27 PM
Posted: 7/2/2009 7:52:34 PM
Posted: 7/3/2009 3:45:43 AM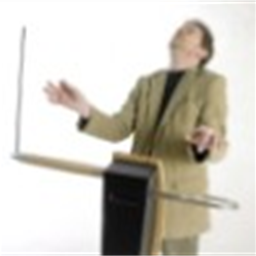 what i use depends on what im playing, but for soundscape ambient stuff I use...
digitech pro vocalist harmonizer
lexicon 110 effects rack
boss dd20 delay
moogerfooger murf

order changes with task at hand
Posted: 7/3/2009 5:10:46 AM
"hardcore-avantgardist" here. :-)

Just to clarify - that's a ring-mod [i]without[/i] an internal oscillator - instead it has two inputs - which I feed with the two outputs of a ping-pong delay. I have a low-pass filter after the ring-mod.

Delays are the best. I've got a few - my favourite is my Marshall Echohead.

I consider a bit of reverb to be indispensable.

Wah pedals are good too. I have a Snarling Dogs Mold Spore. ("Buy it for the ring-mod, keep it for the wah!") Also pitch shifters (whammy pedals) and fuzz. (I don't have a fuzz - heard Alexander Thomas use one and it was good. It was a Boss. I don't know which model.)

I find it really hard to choose effects for my theremin, because audio samples on manufacturers websites etc are almost always for electric guitars. An effect on a guitar is nothing like the same effect on a theremin.



If it helps, most of my youTube vids have virtually no post-recording manipulation - what you hear is what you get (within the limitations of youTube compression - for the real deal, visit my blog and buy the book/CD.)

http://www.youtube.com/GordonCharlton

Select the "Beat Frequency" playlist. I suggest:

Delay by itself -- Moths Are Made Of Dust and Bouncing Blumfeld
with pitch shifter -- Butterflies Of Vertigo
with ring-mod as above -- Gently Drowning, Iron Sun, Point Of Collapse
Wah pedal -- Dance Of The Flower Pot Men


Posted: 7/3/2009 6:52:28 PM
"I find it really hard to choose effects for my theremin, because audio samples on manufacturers websites etc are almost always for electric guitars. An effect on a guitar is nothing like the same effect on a theremin."


I grow so tired of guitar videos, samples and examples to demo and review interesting products.

"It really preserves your TONE!" followed by some crappy blues riff.

I could scream.
Posted: 7/4/2009 7:39:46 PM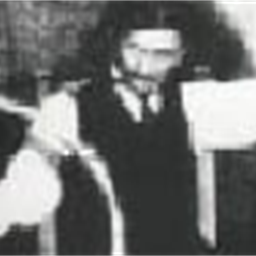 Hello,
I work at a music store, so I have had the opportunity to try a vast number of effects with the Theremin.
My favorite has been the Digitech VX400,(alas, no longer made), it would allow the Theremin all the tweak able effects that a vocalist might require.
I, also liked the Line6 FM4 Filter Modulator pedal. It especially has a nice patch that allows a Theremin to become many analog synthes.
Also, I have found that the Akai E2 pedal is a superb delay, echo, analog multi-tap echo pedal, that also can be a looper.
I have had tons-o-fun with the Digitech Jamman looper. It can set the scene, as it were, for any pedal that has the ability to speed modulate it's own effect. A lot of sweet 'dears' can come about by using many chained effects fed from a loop, tweaking the beat, and playing over the muse.
Good Luck!
tesaltheremin
Posted: 7/6/2009 12:38:17 PM
Thanks for the replies!

With my B3 Deluxe, I'm using (in order of signal path):

- ART MP Pro tube pre-amp/limiter
- Behringer UZ-400 Ultra Fuzz
- Behringer PS-200 Phase Shifter
- Behringer VD-400 Analog Delay
- Behringer CC-300 Chorus Space-C

I use some built-in reverb from the mixer too.

Yeah, that's a lot of Behringer, but their stomp boxes are decent sounding and cheap ($30 each on eBay).

The Ultra-Fuzz is a neat way to get some buzzy waveforms out of the otherwise soft-voiced B3.

I'll feed the output into my laptop Mac running GarageBand to use the Apple AU effects if I want ring mods, pitch shifters, etc.

Maybe someday I'll afford a bunch of nice Moog and Pigtronics boxes, but Behringer and GB will have to do for now.
Posted: 7/10/2009 2:40:02 PM
"I use a Boss RE-20 Space Echo or the Q115 Spring Reverb in my .com modular synth "

Hey all,

I ordered a Moog Etherwave yesterday after a couple weeks of thinking about it - I can hardly wait until it gets here :)

However, I was torn between choosing the Standard and Plus version, as I have a MIDI synth. I learned that you would need a CV-to-MIDI converter in order to use the Etherwave Plus as a controller, so I just chose not to bother with it, and bought the Standard version instead.

So, my question is, can you use effects pedals such as the one mentioned above with the Standard version? I hope I didn't prevent myself from future sound experimentation by picking the lesser of the two:O

PS: To all you Avant-garde players/fans out there, check out an artist named Venetian Snares. I don't think he uses a Theremin, but his work is amazing regardless. He's kind of Drill 'n Bass, Glitch-core-ish, but vague titles hardly do his work any justice.

Sorry for high-jacking the topic..
Posted: 7/10/2009 5:01:45 PM
You should have no problem. I'm just running the output of the theremin to the input of the Boss or spring reverb. You can do the same with just about any effects pedal. Keep in mind that a theremin has a hotter (louder, if you will) output than a guitar, more like a keyboard output (line level), although most of the time this doesn't matter. I've run plenty of keyboards through guitar pedals. Just keep that in mind.

One can always upgrade the Standard to the Plus at a future time for $179 + shipping to Moog (or install it yourself for $149, but it's a little technical)

The E-Plus puts out control voltages as well as the theremin audio output. Control Voltage is like an early, analog form of MIDI, it "tells" other things what to do, depending on what you have it plugged into. It would mostly be handy if you had some Moogerfoogers or a modular synth lying around. You could control something like filter cutoff or pitch with the antennae on your theremin, or whatever else you wanted to plug it into. If you google "control voltage" you can find out all you want to know. The Moog website has some info too. I learned a lot about analog synthesis and control voltage (CV) over the years from browsing the Synthesizers.com website.

I just want to put a plug in for Synthesizers.com here. Roger who runs it is super cool and their spring reverb sounds great with a theremin run through it. One could build a spring reverb in a box for $250
(reverb + power supply) which is the cheapest I've seen a nice, stand alone spring reverb. However, you would have to build the box and work out the technical details.