Unusual interface
Posted: 5/1/2008 7:33:13 PM
Posted: 5/1/2008 8:15:30 PM
Posted: 5/2/2008 12:28:06 AM
It'll be a while before I can find time to watch it again, but my first impressions were:

1) The vibrato is coming from an LFO, not the player's hand.

2) The horizontal rod at chest level seems to be there purely for visual orientation.

3) If this instrument uses the usual space-control, then the pitch rod would be the horizontal rod above his head.

4) I can't help wondering if it's some sort of video/optical system, rather than the classic variable-capacitor interface.

And yes, I also initially thought, "Is this a fake?!?" But I think it may simply be a real, wildly unorthodox instrument at the boundaries of what we call a "theremin."


Posted: 5/2/2008 12:30:14 AM
Posted: 5/2/2008 2:55:06 AM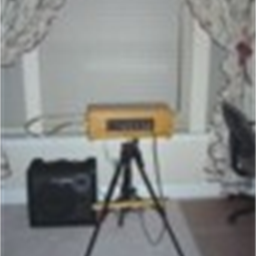 Yes, I agree--the upper tube must correspond to the pitch antenna. I wonder if the lower horizontal rod on the player's left is meant to constrain the shape of the pitch field? Here is a video taken from another angle that shows better how the volume control works:

http://www.youtube.com/watch?v=EN08kThshOg

And another:

http://www.youtube.com/watch?v=u312W6qmZ1Y

The instrument certainly has a gorgeous tone, and he plays beautifully.

And here is his web site! An explanation of the design and his playing technique is here, in FAQ 9 and 10:
http://www.benedict-popescu.ro/uq_theremin.htm
Posted: 5/2/2008 9:17:11 AM
Alan, thanks for the spadework -- this explains much, sort of -- though it still confuses me! -- probably less so for people who don't know the usual interface.

Of course, it would be easier to see how it works, if not for the persistence of his pre-recorded accompaniments.

And learning that he plays the musical saw only makes me [i]more[/i] surprised that he gives up vibrato control to an oscillator. The constant width and speed are anathema to me, but [i]chacun à son goût[/i].

P.S. Maybe that would be make good name for a theremin band... but here in the states, we would need to Anglicize it as [i]Shockin' Awesome Goo[/i].



Posted: 5/2/2008 10:00:23 AM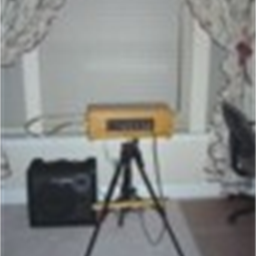 Looking at the video again, I see that the pitch field gradient is obviously very low compared to a conventional theremin--aerial fingering would have very little effect. On reflection, I think my choice of words re the two pitch antennae wasn't the best. Perhaps it would be better to say that the two antennae shape, or guide, the field rather than that they constrain it. I hadn't noticed the electronic vibrato, but that would also comport with the requirements of the low field gradient.

Brian--am I correct to believe that is French for "De gustibus non est disputandum?"
Posted: 5/2/2008 8:40:21 PM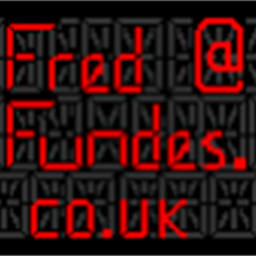 From: Eastleigh, Hampshire, U.K. ................................... Fred Mundell. ................................... Electronics Engineer. (Primarily Analogue) .. CV Synths 1974-1980 .. Theremin developer 2007 to present .. soon to be Developing / Trading as WaveCrafter.com . ...................................
This is extremely interesting.. The upper antenna in some of the videos has a cover - and looks extremely like my directional antenna system.. Having a conductive screen on one side of an antenna, and either grounding this screen, or driving it with a low Z signal which is a copy of the signal on the detector, causes directional shaping of the sensing field.

The idea of having a focussed antenna pointing at an unfocussed antenna is facinating - it would probably give a linear pitch change on the vertical axis, and some sort of parabolic field on the horizontal axis - but this is just a guess..

I think this guy could really be onto something - IF he got rid of the horrible LFO and background musac.
Posted: 5/2/2008 9:05:16 PM
Posted: 5/2/2008 9:35:23 PM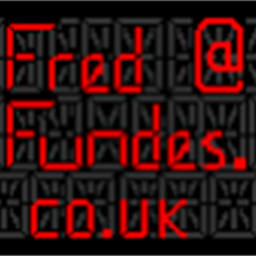 From: Eastleigh, Hampshire, U.K. ................................... Fred Mundell. ................................... Electronics Engineer. (Primarily Analogue) .. CV Synths 1974-1980 .. Theremin developer 2007 to present .. soon to be Developing / Trading as WaveCrafter.com . ...................................
"I'm lucky to conceptualize the invisible doughnut floating around the pitch rod."

LOL! - I would have great difficulty trying to visualise that!

There are no invisible doughnuts that I know of - only the occasional interference from the noodly apendages of the Flying Spagehti monster http://www.venganza.org/..

Really, the basics are not at all complex - conductive bodies have charge on them which are 'seen' as potential difference (voltage) between these bodies - if one raises the potential on one entity, the charge held with respect to the other entity increases.. As distance between the entities changes, the charge remains, so the potential difference must change..

All that is happening is that the antenna is being driven by the oscillator, and the rate at which charge is taken or removed determines the frequency of the oscillator -

Where it gets a bit complex is that there are more than one entity coupled to the antenna - and the mathematical laws determining the charge, and the mathematics determining the frequency of the oscillator as a function of the charge / discharge times .. It is all simple capacitance detection, but has some complexity because there are multiple sources of capacitive coupling..

But I assure you, there are no doughnuts!