Best Amp for Etherwave Theremin (the kit model)?
Posted: 1/29/2009 7:48:53 PM I would recomend any of the Roland keyboard amps, but they are not cheap.
Posted: 1/29/2009 8:29:32 PM
Devlin - Welcome to Theremin World.

Just curious....why would you post a response to a post that's been inactive for nearly 4-1/2 years?

If Julie C. could travel at the speed of light, she could be sunbathing in the light of Alpha Centauri right now. ;-)

We probably haven't heard from Julie since then, so she may very well be.
Posted: 1/31/2009 1:35:26 PM
Hello,

Well, now that this topic is Live again...

Keep in mind, replies are not only directed to the person asking, but also useful for people new to the forum, or searching the web for something specific. In this case her question fits me exactly, and the reply was a very good one.

Its great to keep an already existing topic rollin'...

I am currently playing my Moog Theremin with a DOD amplifier from the 80s into a 4 x 12 cab with an Elecro-Harmonix Holy Grail reverb pedal. Sounds pretty cool, but would like to move to an amp head.

Any recommendations on amp heads?

Thanks a bunch, I'm still on the hunt for the perfect amp and will continue to research...

Sincerely,
Cookie
Thereminist for WaveSauce
Posted: 1/31/2009 5:15:36 PM
...well, if this thread is being a reference: do not buy the TB-15-theremin amp...it sounds simply awful - incredibly bad - ouch!

...personally i am happy with a Peavey KB-4 keyboard-amp, and i do also use a Roland MicroCube and a Vox VR 30 with the theremin...

...the Peavey KB-4 ist the best i heard so far...
Posted: 1/31/2009 9:12:06 PM
WaveSauce - Welcome to Theremin World.

This topic has been revived several times since Julie C's posting in 2004 (above) and far more recently.

I'm sorry if you missed the irony and humor in my response above. Being that this is your first posting here, it is a little presumptuous to be teaching us (me) a lesson. But, thanks anyway.
Posted: 2/1/2009 8:20:57 AM
Wow, our members have posted SO much on this I cannot begin to link them all in.
Here are the search results (http://www.google.com/custom?domains=thereminworld.com&q=amp&client=pub-3542562528338702&forid=1&channel=1578439888&ie=ISO-8859-1&oe=ISO-8859-1&safe=active&cof=GALT%3A%23008000%3BGL%3A1%3BDIV%3A%23336699%3BVLC%3A663399%3BAH%3Acenter%3BBGC%3AFFFFFF%3BLBGC%3A336699%3BALC%3A0000FF%3BLC%3A0000FF%3BT%3A000000%3BGFNT%3A0000FF%3BGIMP%3A0000FF%3BFORID%3A1%3B&hl=en&sitesearch=thereminworld.com)

Several of my theremin friends use the big JBLs on a stand behing them for performing, a couple use the Bose tower. Due to space at home, I use mainly Roland amps now too, sometimes the little Mackie for an extra monitor for guest players, but it's not my main head level amp anymore.

Welcome to ThereminWorld devlin jones and WaveSauce!

[OT - motto at work in the new age of lay offs:
Learn from Everyone
Follow No One
Watch for Patterns
Work Like Hell
and I add
KEEP ON PLAYING!]

hth! - jh

Posted: 2/1/2009 11:30:38 AM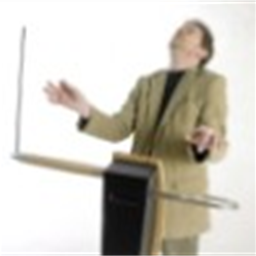 I'm very happy with the SR Jam150 - not cheap but a good warm sound with mixer and reverb built in that can handle the bass. 150watts is fine for most uses and it;s also quite compact.
link (http://www.acousticmagazine.com/index.php?option=com_content&task=view&id=62&Itemid=52)
Posted: 2/1/2009 12:05:37 PM
I'd concur with unclechristo. Well I would, wouldn't I, since I bought one after hearing Chris using one live.

"Compact" - well yes it is, unless, like me, you decide you want it at head height and buy a tripod stand online. It has a footprint of two metres square! D'oh. From "compact" to "imposing" in one simple step.
Posted: 2/1/2009 8:23:09 PM
Howdy all,

Thanks for all the replies. Very helpful.

Well, I certainly didn't mean it as a "lesson" just a general comment that the forums are being found, read, and still very useful. Actually, I've been a member for about 5 years now, but thought I would sign up as my bands name instead, which is my close connection to the Theremin.

Sorry, for seeming presumptuous. Actually, I just appreciate everything on Theremin World and am eager to continue searching for awesome information.

I will take to heart all the advise on the amps. I have heard from many others that the Roland Cube is the way to go...

Sincerely,
Cookie
WaveSauce