Realistic DX-200 - 5 band Receiver conversion
Posted: 1/29/2006 6:19:42 PM
Posted: 1/29/2006 8:49:32 PM
That's a pretty open-ended question. Are you planning to use the Realistic DX-200 case to house a theremin kit in, or do you want to try to convert the circuit into a theremin? I'm going to suggest the first approach would be much easier. What type of theremin do you want to end up with?
Posted: 1/30/2006 9:47:29 AM
I was told that this unit could easily be converted into a theremin. Being that it produces the same types of sounds already.
As far as what type of theremin, i'm unsure, i didnt realise there were different types. Do they not all produce the same types of sound?




Posted: 1/31/2006 8:11:01 AM
Not being familiar with that device, I couldn't really say. But I'm skeptic at the very thought of converting something into a theremin based on the idea that they make similar sounds. What makes the theremin most unique isn't really its sound (though some may disagree), but rather the fact that you play it without touching it.

If you really just want to end up with a theremin, you might be better off building one from scratch or buying a pre-built one. There are lots of models to choose from these days (see our theremin gallery (http://www.thereminworld.com/theremins.asp) for a list) depending on your preferences and budget.
Posted: 1/31/2006 3:38:34 PM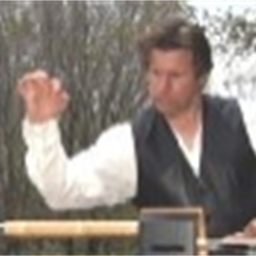 ~~ seriously ~~

I'm not sure you one would simply convert a radio reciever into a musical instrument (Theremin or otherwise). However, the radio may have some coils and other parts you could mine for a diy project.

You may want to check out the RS Theremin -- a theremin one builds from scratch from Radio Shack parts.

~~ for fun ~~

In the meantime, I will continue pursuing an idea to turn an old lawnmower into a ondes martinot -- I've got a string tied to the governer and a ring on the other end...

(Sorry, couldn't resist this. ** eevile grin **)
Posted: 1/31/2006 5:29:20 PM
Actually, I've been quite successful converting various "non-instruments" into quite effective instruments. I beleive the term is "prepared instruments" In fact all the instruments used in music were at one point exoctic manipulations of various sound producing parts.
I already use this receiver for improv gigs , i just figured that with a little remodelling it would prove more effective with antennas rather than small dials.
anyways, have fun with your lawnmower.


Posted: 1/31/2006 7:44:23 PM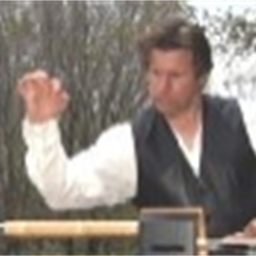 Tim,

Glad you have a sense of humor -- recently I heard a version of "Oh Christmas Tree" played with chainsaws so I guess I had that "sound" in my head.

Well, you might consider using light sensitive devices (Cadmium Cells ??) and hooking them in parallel or series with the controls on the radio.

That would provide the ability to modulate the radio via gestures.
Posted: 1/31/2006 8:59:06 PM
It also kind of depends what you mean by a theremin. It can mean specifically an instrument that produces sound as a beat frequency from heterodyning circuitry (I hope I got that right!) and generally one played by gesturing near to one or preferably two sensing devices, preferably antenna.

I'm not an electronics whizz, so I can't help you with converting it to either, but I do know that heterodyning is related to radio transmission, so I guess the question is - are you considering a deep hack to modify existing heterodyning circuitry within your receiver and make a theremin in the specific sense, or are you looking for a novel way of twiddling the knobs, so to speak, by strapping a theremin-like user interface onto it?

Gordon
Posted: 2/1/2006 11:14:16 AM
"a novel way of twiddling the knobs, so to speak, by strapping a theremin-like user interface onto it?"
Yes this is more what I'm after Gordon!
And Kissenger I will research the cadmium cells aswell.
Any other suggestions would be greatly appreciated
thanks guys