Newbie - Looking for help on Electronics
Posted: 1/28/2006 11:11:32 AM
Hi there.

Joined up here as it looks a great site with lots of info.

Im wanting to create a theremin as a little project to keep my mind active. The one big flaw is Im terrible with electrics and circuit boards. Does anyone know of any good books or links to sites where I can work on my electroincs knowldege? Even looking at these schematics Im struggling to remember what some of the sysmbols are. Last time i did any electronics was in High school about 10 years ago. Im work IN IT and part time Motorbike mechanics so I know basic electronic principles and usage of a multimeter, soldering iron etc but thats as far as it goes. My last project that I did was create a MAME cabinet but the wiring for that was very basic.

I have currently ordered a VERY basic kit from Madlab in the UK to make a theremin but ultimatly would like to create a good quality theremin in a nice case.

What tools will i need apart from a soldering iron and multimeter?

Any advice appreciated. Many Thanks

Gavin
Posted: 1/28/2006 8:01:58 PM
I would recommend the PAIA Theremax as a next step if you are still a little foggy on creating your own theremin circuits. Theremax offers better overall performance, playability, and features than the MadLabs product. Other kits, however, are available... check Thereminworld's listings for what's most easily available in your neck of the woods. Cheers!
Posted: 1/28/2006 11:14:06 PM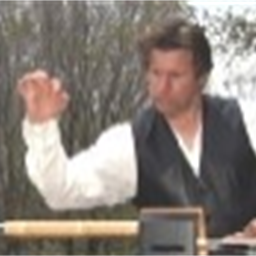 Tools?

Besides a soldering iron, you will need:

needle nose pliers
an adjustable wire stripper
desoldering braid
alligator clips (if your meter does not have them)
jewelers screwdrivers (to tighten the control knobs)

Would highly recommend a "helping hands" tool (Radio shack sells them). They have articulated arms with clips to hold leads, circuit boards, etc... and a magnifying glass, too.

You also need a way to keep your parts organized -- a partitioned plastic box would work... I heard of one person using a cupcake tin to keep parts separated.

Make sure you work in a comfortable, well-lighted area.

Oh yes.. make sure you have a trash can handy, too. Wire clippings, etc... can really add up and make your work a pain.

Also, really scrub your hands before working -- it will be easier to handle parts and more comfortable to work that way.

Good luck!