buying first theremin.
Posted: 3/9/2006 8:31:37 AM has anyone got any advice for buying a first theremin? i need it to be compatible with a dj mixer.
Posted: 3/9/2006 8:54:29 AM
Posted: 3/9/2006 9:33:32 AM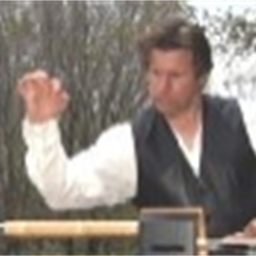 Hi, and welcome to Thereminworld.

For starters, you may want to go to the Spellbound website http://spellbound.purplenote.com/ and download some of the episodes and listen to all the styles of Theremin music. Within most programs the range of music runs from melodic to free-form -- transcriptions and original works.

Chances are, you will hear someone playing the kind of music that interests you. From there, you may want to visit the persons' web site or contact the performer (Theremin performers tend to be a pretty helpful bunch) and find out what kind or Theremin(s) the performer uses.

Many Thereminists have started out on the Kees or the Etherwave Standard. The Theremax is a popular kit Theremin that, with a few easy mods, can be quite playable. The Etherwave Pro is a popular choice for a high-end Theremin.

There are many Theremins that I haven't mentioned here that include the Tvox and Wavefront. If you are traveling with a DJ rig, you would likely want a Theremin that travels well and isn't too heavy.

Good luck!
Posted: 3/9/2006 3:05:15 PM
Those are all good choices.

If you want to actually make music (as opposed to cool space noises and sci-fi effects) I would stick with one of the models listed above.

At least go for one with two antennae and stay away form the optical theremins. They are hard to control from what I have seen.

Good luck. Feel free to post any other questions you may have. You will be hard-pressed to find a more helpful bunch of folks on the internet.