PAiA
Posted: 2/14/2007 5:46:33 AM
Posted: 2/14/2007 1:44:41 PM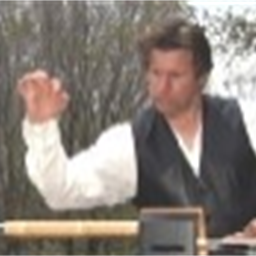 The Paia Theremax is one of the best [b]kit[/b] Theremins available and is undoubtably the cheapest Theremin to feature Pitch, Volume, Velocity, and Gate/Trigger output voltages.

The Theremax has decent playability -- however not as good as the Moog Etherwave Standard.

Currently Moog Music is offering a rebate on the Etherwave Standard and you can get an Etherwave kit for little more than a Theremax. Unless you really want the kit-building experience and/or the control voltage outputs, the Etherwave (at the current pricing) seems to be a better value for the money.

The Etherwave kit's circuit board is already built and tested. Thus, the Etherwave is easier to build than the Theremax.


Posted: 2/18/2007 7:33:37 PM
I've been trying to decide between the Etherwave and the Theremax for a while now. I finally chose the Theremax because at $105 for the main circuit board and parts it's much cheaper then the Etherwave. I'm not buying the hardware kit because I've read a lot of posts that say the Theremax is vastly improved by thicker antennas. I'm going to make my own case so I'm not going to get the case kit either...

I've also built electronic kits before so I'm not to worried about building it. I'm not a professional musician though. If I was I'd probably just get an Etherwave Pro right off the bat or at least the standard. Although listening to the new samples on the Theremax page it sounds pretty damned good to me. As good as the Etherwave? That's opinion I guess... I suppose the real question is not only how it sounds but how does it perform compared to the Etherwave.

I'm looking forward to building the Theremax and trying the mods. I'm planning on documenting it all so maybe that'll help answer some questions in the future.
Posted: 2/18/2007 7:36:51 PM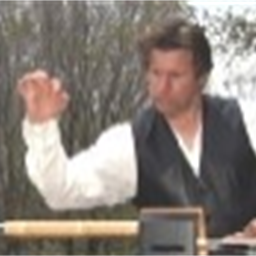 Excellent!

The Theremax sounds great and using better antennas definately improves the playability.
Posted: 2/18/2007 11:26:14 PM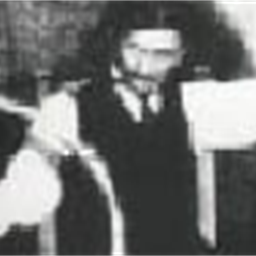 Hello,
The only benefit of the extra kit for the ThereMax is the panel for the various controls. It is already drilled and ledgered. I agree, that the antennae that PAiA provide are worthless. One can make much better antennae visiting the local hardware store's plumbing department. Look for threads here to provide an optimal antenna array! Ha!
teslatheremin
Posted: 3/2/2007 3:26:32 PM
An update!

I've had my PAIA theremin kit now for about a week. It's about 95% assembled. I was to chicken to solder the ICs straight to the board so I had to wait for a couple of IC sockets that I ordered. I'm happy to say that so far so good. The circuit board is top quality and easier to solder on then **ANY** other kit I've worked on. All the parts were there and fairly easy to identify. I did have to call PAIA to check on a few things. The manual called for 10 volt electrolitic capacitors and I have 16 volt. They also sent 3 different resisitors then called for in the manual. When I checked on it with PAIA I was told that the voltage being higher on the electrolitic caps was fine and that the three resistors are actually better quality then the ones the manual calls for. Something about a mix up with their supplier. It would have been nice if they included some kind of note in the kit about the part substitutes but like I said a quick phone called clearded up the difference...

No sound yet but it's not completely assembled yet. I'll post more when I get past the next step.

So far it's been an easy and fun kit to assemble.
Posted: 3/17/2007 1:43:04 PM
I have finally got my theremax complete! I was having some trouble getting the volume antenna to work. Turns out I had a cold solder joint. I fixed that and was able to tune it fairly easy. I can now make noise! :-)

I didn't get the antenna kit so I'm playing the with the antenna length to see what works best. Next I'm going to try adding a coil to see what that does. I also want to try the mod that supposedly gives more of a classic RCA sound.
Posted: 3/26/2007 9:18:36 PM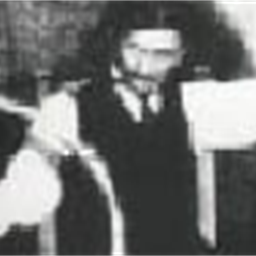 Hi,
KKissinger has a great 'tweeq' paper for the PAiA
ThereMax here at ThereminWorld. Send him an Email. I am sure he would share his knowledge of the Theremax and its 'mods'. He helped me immensely!
teslatheremin
Posted: 3/27/2007 9:12:03 PM
I have a few of those mods. He posted something a while back in a thread on here. I have it copied to my hard drive...

I have to admit I'm not all that happy with the theremax at the moment. I think I still need to do some tweeking though. It is a little tricky to tune those coils... I'm still hard at it so I ain't givin' up yet! :-)
Posted: 4/25/2007 8:13:27 PM
I'm encountering a strange effect with my Theremax. From about 10" to about 3" towards the pitch antenna I get a high to low note. Then from about 3" to the antenna itself I get a low note to a high note... I've emailed scott at paia to see what he has to say but in the mean time has anyone else run into this?