Gabriella Fixed
Posted: 1/9/2009 4:15:19 PM
Give a listen to this file

http://www.neidlinger.us/test1.wav

Philip
Posted: 1/13/2009 6:04:45 PM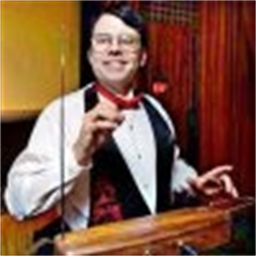 Hi Phil, nice to hear gabby in action again. Congrats.


Posted: 1/13/2009 10:49:24 PM
this is better

http://www.neidlinger.us/melancholy.mp3


Posted: 1/14/2009 12:26:20 AM
Quite nice. The machine has a mature, somber sounding tone. I like it. :)

I'm noticing that when you're using the volume loop to fade out the note, high frequency overtones become more evident as you get closer to "off". Have you had anyone look into that?

Thanks for posting your performance! One day, I hope to be practiced enough to post a short piece...
Posted: 1/14/2009 9:25:26 AM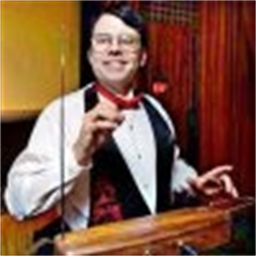 I also heard the tone this time. Yesterday when I played the file, I had moniter singing on me, and I didn't notice it, but this time, I did. When your volume hand is nearest the volume antenna, you can hear a high frequency het kick in.

Other than that Gabby really sounds great. I'd love to play that theremin again someday. ;)
Posted: 1/15/2009 11:35:53 PM
Been adjusting settings, microphone recording setup, etc. Still too much noise in the office, but its LOTS better.

Tweaked the graphic equalizer on the amp, and upped the response in the midrange, and it really seems to have brightened the sound up.

Listen.

http://www.neidlinger.us/america.mp3

I adjusted the oscillators, and the high frequency stuff seems to be gone. The volume oscillator changes frequency, but it doesn't seem to matter.

This is better, much better.

PLEASE guys, these aren't performances. I'm fooling around in here with ancient test equipment. I'm just a EE who likes to solder on old tube electronics. I ain't no stinkin' musician. That's my excuse, yeah, that's the ticket..... :)

Tom, you're always welcome. Next event in CONUS I'll try my darndest to be there.



Philip

Posted: 1/16/2009 12:58:35 AM
Posted: 1/16/2009 3:02:18 AM