Celia Sheen playing a Henk Theremin on yT
Posted: 1/18/2009 8:25:42 AM
link (http://www.youtube.com/watch?v=YTZK9FNgK74)

[img]http://b1.ac-images.myspacecdn.com/01296/11/65/1296415611_l.gif[/img][img]http://b1.ac-images.myspacecdn.com/01296/11/65/1296415611_l.gif[/img][img]http://b1.ac-images.myspacecdn.com/01296/11/65/1296415611_l.gif[/img][img]http://b1.ac-images.myspacecdn.com/01296/11/65/1296415611_l.gif[/img][img]http://b1.ac-images.myspacecdn.com/01296/11/65/1296415611_l.gif[/img]
Posted: 1/18/2009 9:00:11 AM
Thank you, Gordon, for this link.

I like the sound of the Henk theremins. Lydia has also been plaing one for the recording of her newest Spellbound CD.


Does anybody know if the schematics have been somewhere published? I would be very interested in studying them!
Posted: 1/19/2009 9:25:22 AM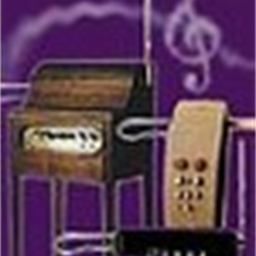 I'm delighted to see this. I love this theme tune, and have often wondered what theremin Celia Sheen is playing.
Posted: 1/19/2009 9:43:50 AM
Posted: 1/19/2009 12:11:28 PM Great playing and perfect tune for theremin!

I also like the panning in of the camera on the theremin control panel (could have dwelled there just a bit longer for us "gear heads" ...). That was a nice touch.

Don
Posted: 1/20/2009 7:52:49 PM