eBay: Moog Troubador Theremin
Posted: 10/17/2005 7:19:02 PM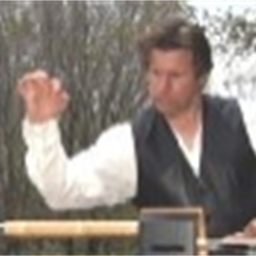 The listing says that they used a Moog Troubador in "Good Vibrations". The rumor lives on...
Posted: 10/17/2005 8:10:03 PM
Posted: 10/18/2005 12:02:15 AM
Posted: 10/20/2005 12:41:48 AM
Posted: 10/20/2005 7:11:15 PM
Wow -

$500 already!

I am always amazed at what these go for sometimes. At that price, I would buy a new (and arguably better) Etherwave.


Posted: 10/20/2005 8:11:10 PM
I'd pay $500 for this in a heartbeat - much quicker than I'd pay $500 for that Maestro theremin that keeps popping up on eBay. I'm not sure what its reserve price is set at, but I always prefer to start auctions at $1 and let the market set the price.
Posted: 10/21/2005 7:21:00 PM
Jason -

I agree with you about the Maestro 100%!

My point is I personally wouldn't pay more for this than for an Etherwave, which will both play and sound better, and can be had for less. I assume that the folks bidding high are more interested in collecting than playing?

The difficult thing about the troubador theremins is the volume plate is not very sensitive. They do have kind of a cool sound though.


Posted: 10/22/2005 12:12:16 AM
Posted: 10/22/2005 1:29:41 AM
I think sometimes it just boils down to folks getting carried away on Ebay also.

I was watching a Kees theremin today, and it went for $5 less than the price of a new one!

I'm glad that theremins seem to hold a value. At the same time, I was one of the ones who paid $1400 for an E-Pro, which go for $950 now. What a strange market!


Posted: 10/29/2005 3:03:54 PM