Based on the original Etherwave. It has the original circuits for distorting the output
but a different mixer (unproven) with premix distortion and coupling (unproven). There's
also an attempt at FM using a LFO on the pitch adjust pot.
I also added Fred's distortion circuit to create some harmonics for the 8 band musical EQ
with resonance to work on. There are two comb outputs for possible stereo applications. A
THAT 2180 VCA is incorporated to allow clean volume control.
I'm waiting for some beefier transistors to show up then I will begin building this beast!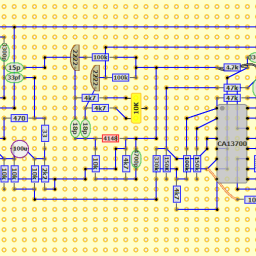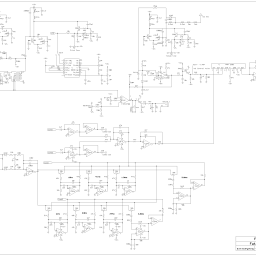 Hmm I don't know how to get the pictures to show up larger...