Pitch Antenna acting strange
Posted: 7/10/2008 10:00:18 AM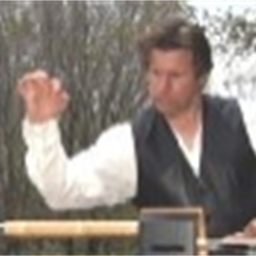 You may want to look over this thread:

http://www.thereminworld.com/forum.asp?cmd=p&T=1895&F=1

The Etherwave Standard does require recalibration from time to time.
Posted: 7/10/2008 10:16:58 AM
[i]Theremins are mimosas...[/i]

I'll drink to that, Thierry. Buck's Fizz, anybody?

Kevin. Thank you. I was going to search for that thread.

Bcarr6615 - Schielenkrahe's directions are good - they worked for me when I needed to tweak my etherwave.

Good luck!
Posted: 7/10/2008 11:46:21 AM
Theremins are mimosas!

Gordon, what do you think caused my increasing consumption of small cigars and vodka? ;-)


But back to topic:

The adjusting instructions in the "Hot rodding your Etherwave" pdf worked fine for me. I had to increase the upper limit frequency in order to get a smaller octave distance - my hands are not so big. After several adjusting sessions I have now 2+ octaves below middle C and 4+ above with an acceptable linearity. And I can now make octave jumps without moving the arm, just using the Eyck fingering system. That's ok for me.

My only concern is now what will happen if my Etherwave will leave one day this medieval half-timbered house and see itself confronted to grounded wall sockets... I surely will take my frequency counter and my toolbox with me to Lippstadt.
Posted: 7/10/2008 3:43:05 PM
Posted: 7/10/2008 4:38:30 PM
Posted: 7/10/2008 6:03:04 PM
Thierry, I know what you mean. I have aged by more than two and a half years since I bought a theremin. I had dark brown hair and plenty of it when I was younger. Now I am crowned with silver and have an advancing forehead. Coincidence? I think not!

I agree - stains don't typically have a metal or carbon content like some paints that could seriously affect the tuning. (Possibly the tuning might go off for a while until the stain has dried.) You could brush some onto a sheet of paper, let it dry and lay it on top of the instrument to find out for sure.

Yes, that red thing is the trimmer. Do be gentle with the coils - make tiny changes and don't force it.
Posted: 7/10/2008 6:21:33 PM
Hey guys, one last question (hopefully). So i took off the top of my theremin, adjusted the pitch and the range and now everything seems ok. The only thing I need to do is adjust the pitch (L5) so that it is 3.8kHz. Thierry, you told me to download oscilloscope software. What my concern is is that I don't have any way of connecting my Theremin to my computer (actually, I do have a little converter that lets me plug a guitar cable into the mic line on the computer). How do I tune my pitch to the correct kHz using this software?
Posted: 7/10/2008 6:42:56 PM
The adapter which works for the guitar will also be fine for the theremin at the mic/line input.

The cheap or free oscilloscope softwares use just the sound card for digitizing the input signal and some of them even show up the signal frequency.

If this seems too complicated for you, go near a piano and look for the B just below middle C. Then go up four octaves in order to get 3951 Hz. The neighbour Bb is 3729 Hz. Both of them will do the job.
Posted: 7/12/2008 12:12:59 PM
I think this has been mentioned before but has anybody drilled holes on the cover of their Etherwave Standards?

It sure would make it easier to adjust the thing!

My Minimoog has holes on the back which I assume are there to adjust the oscilators.
Posted: 7/13/2008 8:32:44 PM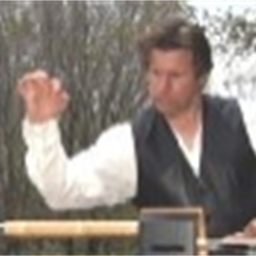 During a phone conversation with Schielenkrahe he had purchased a new Etherwave Standard kit and he did, indeed, drill holes in the top so that the tuning coils can be set without removing the case top. He reports excellent results.

I would now like to do the same to my Standard -- just haven't gotten to it yet.