Fritz Lang's Theremin Stand
Posted: 11/11/2011 11:22:00 AM
Quick update - even though the paint isn't fully cured I couldn't resist reassembling it...

http://www.stephenhobley.com/blog/2011/11/06/fritz-langs-theremin-stand/ (http://www.stephenhobley.com/blog/2011/11/06/fritz-langs-theremin-stand/)

(scroll to the end)
Posted: 11/11/2011 8:02:30 PM
The theremin open cabinet, like everything else you create Stephen, looks wonderful! The only thing I would question (and this is not from the standpoint of design but from the standpoint of practicality) is the wisdom of placing the speaker at floor level, in front of and pointing away from, the thereminist.

Samuel Hoffman's RCA is like that and it is the worst possible speaker placement imaginable for any theremin player. Precision thereminists need to have the speaker in the traditional spot - behind them and roughly at head level. Of course, there is no reason why speakers could not be placed both in front of, and behind, the thereminist. That way everybody's happy!

I really like the eggshell charcoal paint job. Very tasteful!


Posted: 11/12/2011 7:27:58 AM
Posted: 11/12/2011 9:12:09 AM
Posted: 11/12/2011 11:46:19 AM
True, but acoustic instrumentalists do not depend ENTIRELY on sonic feedback in order to know what note they are playing. With traditional instruments there is visual and tactile input.

With the theremin, your speaker is all you've got. If it is poorly placed you're dancing in the dark.
Posted: 11/12/2011 5:32:22 PM
In total agreement with you on the speaker placement. Think of it as more like storage than final position. The speaker is removable and there's enough cable to have it positioned behind the player's head.

Some more pictures :

http://www.flickr.com/photos/stevehobley/6337917095/ (http://www.flickr.com/photos/stevehobley/6337917095/)

One thing I was never able to find was the tube plug/socket to connect one tube bank to the other. The metal plate has a cut out for one, so if anyone knows where to get one from, do let me know...

Steve
Posted: 11/12/2011 5:46:57 PM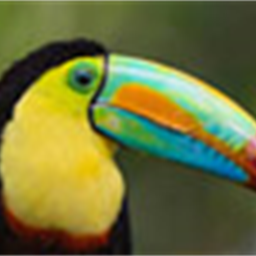 Hello Shobley,


Item: (WCC) 1000874

What about this? (http://www.surplussales.com/Tube-Sockets/TubeSkts-1.html)


Posted: 11/12/2011 7:10:46 PM
Posted: 11/12/2011 7:42:34 PM
Posted: 11/12/2011 9:12:41 PM
I'll have to admit the black looks better "in the light of day" than it did in the "theatre of my imagination".

At first, I thought Steve might be a lefty, not knowing which side of the stand he intended to play from. I thought the controls might be on the bowed side, but I wasn't positive.

One question though...Is the speaker and lower brace going to interfere with your stance at all?