Blog: Where are all the theremin accessories?
Posted: 6/17/2006 10:22:16 AM
Posted: 6/17/2006 12:53:20 PM
Posted: 6/17/2006 8:05:39 PM
Posted: 6/18/2006 4:53:38 AM
I think the measuring rings for the knobs Tom Green designed for the Et. Standard are one of the best accessories you can get. And for free ;)

Everytime I go to a big shopping center I pass by the music equipment zone, searching for accesories for my Creative Zen MP3 player. There are always few for it, overpriced and not very interesting. But when I look besides at the Ipod accesories, there are dozens... when I take them closer, they are also overprized and most of them are not interesting at all. Why the hell do you need a bad FM radio plugin for an Ipod when you can buy a better one half the price that is able to work all by itself? Sorry, I don't understand it.

That's what accesories are all about. When the main article is expensive, available accesories use to be stupid and overpriced, because the people at Marketing Investigations Department use to think you are able to pay a ridiculous amount for a ridiculous article (because you paid already a lot for the main one). But I am not interested in a sweater nor a cat costume for my Theremin, and most of the really useful things I can buy are ready made for other instruments (pedals and so on) ;)
Posted: 6/19/2006 4:35:38 PM
I think an alternative stand (not mic. stand based) for the Etherwave Pro is in order. One not prone to the spinning problem, made of attractive wood with some way of hiding the cables.

Ditto the above for the Standard.

A portable power source or battery pack for the Standard, Pro and an amp.

A proximity fence you could put up around yourself so folks won't walk into the control fields.

Aether projector to display dancing colors so there's something to watch after you're board watching the floating hands.

Yes, yes, agree on the diamond speaker kit or assembled.
Posted: 6/19/2006 4:53:08 PM
Reading my post again it seems I was annoyed because of Ipod accesories. Absolutely yes ;) I had to buy a present and I had to buy some ipod accesory last week ;)

Maybe a real pitch preview device suitable for all theremins would be a great idea

(I hear lots of noise outside right now...it seems Spain has win again at Football World cup match tonight...always football.... ntch! ;) )
Posted: 6/22/2006 4:04:39 AM
as for battery play, art harrison is the master of design and construction of high quality battery operated instruments.

as for accessories, standard effects units and amps are all you really need. the spring antenna is nice but you make your own rather than expect a manufacturer to tool up and market something that has such a limited market.

a stand to reset your arm on while playing would be nice so that you don't get tired and it would enable one to keep ones arm steadier and make for more accruate playing but that would probably cost more than theremin for someone to manufacture.

about the only thing that would be practical would be some theremin wax - an existing product could be relabeled and sold for a premium price. what would you prefer, wax for the antenna or wax for the body of the instument?

another good accessory would be theremin earplugs.i'm sure there would be money to be made in that line of business - not for us players of course.
Posted: 6/27/2006 4:49:31 PM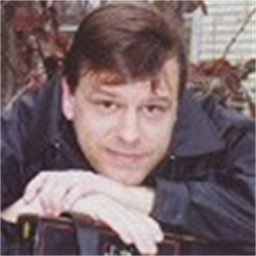 How about one of those little antenna balls, but made up with the likenesses of famous thereminists?

I could buy the whole set and put it right next to my Robert Moog action figure.


David V


Posted: 6/29/2006 7:14:00 AM
Posted: 6/29/2006 8:45:28 AM