Reminder - Ether Music 2006
Posted: 4/25/2006 12:08:48 PM Posted: 5/3/2006 6:21:52 PM
After our discussion a couple of weeks ago, I sent an email to James D. at Moog Music, who I assume is their P.R. guy. I explained our need for information about Ether Music 2006 and implored them to release something as soon as possible.

After a week of getting no response, I went right to the top and emailed Mike Adams, carbon copying the original email.

Mike did return my email on Tuesday. He apologized for the lack of information and told me they had met with the people at the Orange Peel that morning. Unfortunately, he could provide no concrete information then, but he assured me something would be released soon. I suppose at the very least it was confirmed that Ether Music 2006 is still going to be held.

I hope he's right. So, I guess we just wait.
Posted: 5/4/2006 10:32:07 AM
hey. what's wrong with the forum? I have received 4 messages from the Thereminworld forum today that said that someone had replied to this topic (4 new posts). But I don't see any new, the last one I see is on the page 3, posted by Jeff S about his letter to Mike Adams.... but yesterday his post was here already.

Update: forget this complaint, I found out that it's yahoo.se who for some reason keeps sending me the same message again and again....
Posted: 5/19/2006 10:50:11 AM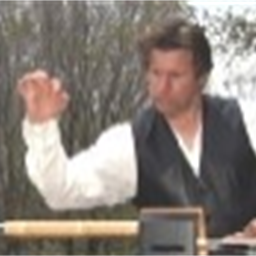 Just checking in here...

Any word on EM 2006? Still can't find any info. Any word on who is performing? Who is giving workshops?
Posted: 5/19/2006 4:24:33 PM
Last time I heard anything from Moog they were beyond insanely busy, which is probably a good thing for business but probably a bad thing for those poor souls involved with event planning.

I did hear that the Orange Peel is not involved anymore so they may be scrambling to work out venue issues.

Any one who can afford to go I guess should just be ready to jump on it at the last minute.
--------------------
NEWS! Jeff S posted latest info in new forum thread.
Topic: Ether Music 2006 Info Now Available!
http://www.thereminworld.com/forum.asp?F=4&T=1891&cmd=p&p=1