Selling RCA Theremin AR-1264
Posted: 3/18/2006 10:11:17 AM
Posted: 3/18/2006 10:28:28 AM Hi Gontarz
Same result. Links to hidden, which links to the Thereminworld privacy statement.


Posted: 3/18/2006 12:05:20 PM
That's the way the profiles work.

Everyone can see their own email address in their own profile, but nobody can see anybody else's.

At the moment the easiest way around this is to put your email address in a public posting.

Or, if that does not suit you, to put your pins on the theremin world member map (http://www.thereminworld.com/map.asp) and, once you are both signed up, you can use the frappr private massage facility to communicate your email address privately. Private Messaging for Theremin World is on Jason's to-do list, but using frappr's private messaging is about the best work-around at the moment.

Gordon
Posted: 3/18/2006 1:45:53 PM Hello Gontarz
You can send information to me at andy@popyrus.com.

Thanks, Gordon for your input.

Andy
Posted: 3/19/2006 1:39:23 PM Hi, I'd like information on the RCA also if it's still available. you may contact me directly at
"kenbarbdae(at)hotmail.com" - replace the (at) with @.
Posted: 3/19/2006 1:44:23 PM I'd like information on both the Gontarz and Yesterme theremins. Either can contact me at
kenbarbdae@hotmail.com

Thanks.
Posted: 3/21/2006 6:41:45 AM
We would be willing to consider selling our theremin without the speaker that Dad always used with it...it came with the theremin when he bought it...this would bring the price down some...we are willing to consider fair offers for the theremin. It is in mainly unrestored original condition..but it does not have legs...probably because it was used by a traveling musician. Please contact me with any questions that you have. It is model #200051.
Posted: 3/24/2006 6:34:40 PM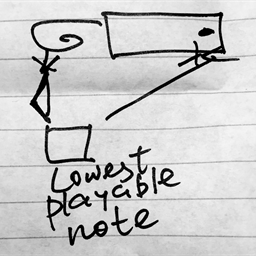 please send some photos of your theremins..i m highly interested.. email them here:

goena88@yahoo.gr

thanks
Posted: 3/24/2006 9:57:08 PM
Posted: 3/24/2006 10:09:58 PM