Burns B3 Guts
Posted: 3/27/2020 1:43:45 AM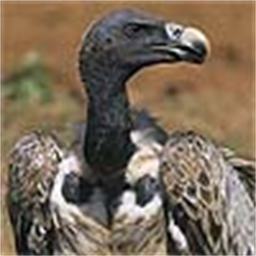 Posted: 3/27/2020 7:33:43 PM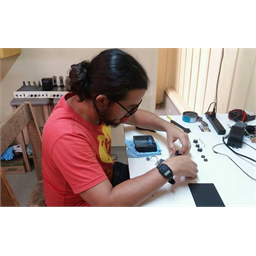 Pedro visit my TW webpageThe Finest Theremin Ever ConceivedChristopher

Impressive Mr. Christopher, really clean work, a true purist. But a few steps up from my knowledge.
Hope some day I can purchase some boards from yours. In the moment it's impossible to me.
Back to the point of the topic, here is my schematics to the B3 Burns Theremin:
The one I have in my bench is almost the same of the initial images of this topic, but the volume potentiometer is different in shape. And has a 78L regulator IC for each board.
What I'm curious about is the way he puts the signal out.. very interesting.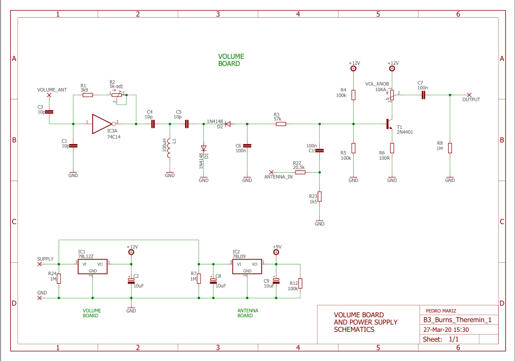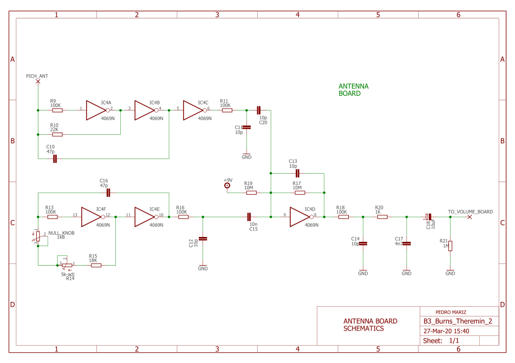 Recently I figured that many people complains about volume drop, or "tone suck", hope the schematic helps.
And thanks to the developer of this simple but functional device, my goal is to enlarge knowledge, as I can, to the comunity.
Posted: 3/28/2020 8:10:59 PM
Posted: 3/28/2020 8:35:56 PM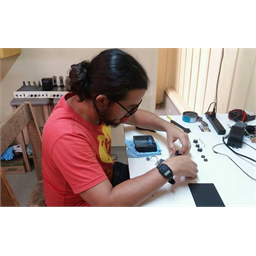 Thank you very much Pedro, confirm that my schematic was very close, I hope to try it soon and share the result.
Mr Goño, you was a hero! Tracing up the schem only by seen pictures of it, my respects to you.
Hope it to be helpful!
Now I'm working on the tone and output section.