looking for part for Moog's 1954 theremin
Posted: 3/26/2006 12:29:52 PM
Posted: 8/27/2006 9:41:07 AM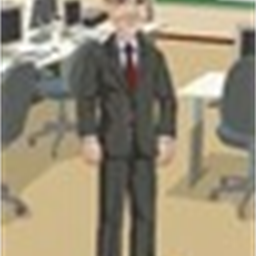 I know this is an old thread but I just saw an auction on eBay for one of those coils if anyone is looking for one. Auction number 300019837304 and is ending in about 12 hours.

Ken Knapp
http://www.geocities.com/skykingagi
Posted: 8/27/2006 1:13:49 PM I contacted the seller to verify the application, and the information that they have is from what their seller thought they were, that is, the seller that they got the coils (among other miscellaneous radio parts) from. They have no boxes, and they're not marked with either the manufacturer (Stanwyck) name or a part number, so the application couldn't be confirmed. In appearance, they look close, but not quite the same, as far as I can tell. I was very interested in these also, but decided to give it a miss without the verification. Seems like they might work.
Posted: 8/27/2006 5:34:36 PM
Posted: 8/27/2006 5:43:28 PM
by the way, Andrew, I found the Lorenz S321 triode as being (electrically) a potentially good candidate for the SE output stage. Not in keeping with the original American character as you prefer, but interesting none the less. 200VDC plate, -15VDC grid, 100mA output given on the web! Amplification factor unknown to me at the moment. Strange thing though: i put 175VDC on the plate of a new one, and -16VDC (happened to be, small matter it seemed) and got 27mA only. I will try again though with some others. The transconductance may be quite steep, so 25 more volts on the plate and one volt less on the grid may be just what's needed to get some more mAmps.


Posted: 5/16/2007 7:58:26 PM

I realize it has been a long time since I posted on this forum. I've been meaning to post for quite a while, but things have been very busy. In the mean time, I built the theremin based on Moog's 1954 schematic. I never did find the Stanwyck coil that the article calls for, so I obtained similar coils.
For the pitch oscillator circuit I used a ringing coil made by Thordarson with dimensions fairly similar to the Stanwyck. It's inductance range is 10-50mH, which is a bit wider than called for.
For the volume oscillator coil, I used a
horizontal oscillator coil manufactured by Miller.
The dimensions and inductance range are fairly
close to the Stanwyck.
Both oscillators work well as far as I can
tell. I don't know how the sensitivity of the antennas or the sound compare to the original Moog 201, since I've never heard or played one. I'm writing this in case anyone is interested in building this circuit but was discouraged by the lack of availability of the Stanwyck coil. From my experience, it appears other similar coils can be substituted. I can post more details about the coils I used and pictures if anyone wants.

Kevin
Posted: 5/23/2007 5:40:41 AM
Hello Kevin,

Thanks for posting! Yes I am interested in more details about your construction :~) Also, and not less importantly, I am interested in a pic of your instrument, since it's always nice to see other people's projects!!!

contact me at: bio UNDERSCORE vu UNDERSCORE nl AT hotmail DOT com

Kind regards,

Aaron
Posted: 10/2/2007 10:38:08 AM
Posted: 10/2/2007 10:38:11 AM
Posted: 10/28/2007 10:39:54 AM
Hi there!
It is an old thread, but i hope you notice me:)
I am planning to build this theremin and i want to start with the coils. I am in Europe so obtaining those Stanwyck coils seems double time difficult to me. I decided to wind my own. We already know the dimensions what Dayfan shared with us.(Thanks!)

Kevin, would you please send me some pics and additional info about your coils?
I would really appreciate that!

send to:
kukker excite com

Regards,
Aaron