Comment Thread for Theremin Buyer's Guide
Posted: 12/6/2006 9:51:11 PM
Posted: 12/6/2006 10:58:48 PM There is a significant difference in sound quality and performance between digital and analog Theremins. This should be a consideration in selection now that many low cost digital Theremins are available.
Posted: 12/7/2006 7:36:52 AM
Posted: 12/7/2006 3:52:26 PM
Jason,

My thanks as well. As a newbie looking to purchase, I found this guide to be helpful. If I may be so bold, perhaps a guide on amps (or an addendum to the new buying guide would be useful. I've seen some of the keyboard amps (on Musiciansfriend) between $100 - $200 but am not sure if they have the features that are required to handle a Theremin.

Bob
Posted: 12/7/2006 4:37:06 PM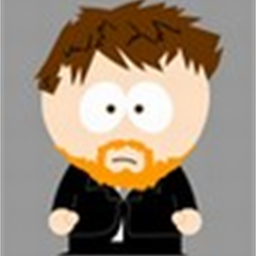 In one of the recent "which theremin should I buy" discussions, I think it may have been the one with the cool mom, someone (not me) did a really good writeup about choosing an amp, including a discussion of what the different input levels are and which is appropriate. I'd suggest pulling that out and making it a separate page that could be linked to from the guide.

And Jason, thanks again for this site, you're doing great work here. I like your idea of the theremin choosing "wizard". Sooner or later one of us will have time to get around to something like that. :-)
Posted: 12/7/2006 5:00:56 PM I don't mean to seem rude by not congratulating all the work on this great new page. If I say how nice this one is, I will have to say how nice every page is on this entire website. My God that would take days!
Posted: 12/7/2006 10:43:05 PM
Posted: 12/8/2006 8:27:49 AM
Posted: 12/8/2006 11:18:52 AM
Posted: 12/20/2006 3:32:11 PM
A supporting piece of gear that I'm really glad I got is the Alesis TransActive 50 (TransAct50) Compact Monitor/PA. With a heavy duty mic stand it sits at about head height and is a great rehearsal or small venue amp.

Just be sure it really is in stock when you order, it took a long time for me to receive it but was worth the wait.

http://www.sweetwater.com/store/detail/TransAct50/

Hope you all get the tools you need and the toys you want!