Hands Off Report
Posted: 8/2/2007 2:10:18 PM
Posted: 8/2/2007 6:48:46 PM
Posted: 8/3/2007 12:19:48 PM
Belly-dancing between two theremins on Sunday night must have unbalanced
Gordon's electro-static field to the degree that the computers he uses
to access the internet have all subsequently suffered breakdowns of
various types.

He won't be able to respond to emails and forum postings
for a few days at least, so please don't think he's ignoring anybody!
Posted: 8/5/2007 7:54:17 PM thanks to Gordon and Maya for organising the most amazing gathering of theremin players in the world ever! What a superb event - many strange and amazing memories to treasure. Congratulation for all the tireless work you and the rest of the team put into making this event such a success - and to everyone that made it there from over the world - truly amazed by the dedication!

I've posted a blog story and some photos to my blog:
http://babyslave.wordpress.com

Susi aka Ms Hypnotique
x
Posted: 8/7/2007 3:51:16 AM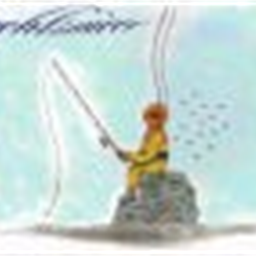 What can I say that hasn't been said already?

I know,,, bottlebrush ! :-P
(didn't see than anywhere ?!?!)

Yes,,, HATS OFF to Gordon + Maya, not forgetting JD + the "sound" sound-crew

,,, and a BIG BIG THANX to you ALL for making this event into such a success.

I was gobsmacked at the diversity of the folks attending and how well everyone got on.

Who did that little 3 wheeler car belong to?

I posted loadsa piccies for everyone, some worse than others to give an idea of the controlled chaos & wonderment of the weekend.

Wishing you ALL much plentyfullness in vast abundant heaps and looking forward to meeting you again :)))

Paul
Posted: 8/7/2007 5:32:12 AM
Posted: 8/7/2007 5:49:55 PM
Some more factoids from Hands Off, this time concerning British theremin makers.

Unfortunately Tony Bassett could not make it. Shame. He's a charming man and reputedly a most entertaining speaker, and I want to try out his theremins. But, as fortune would have it, a replacement appeared, in the form of Richard Helyer. More of him in my next report. But first Jake Rothman of theremin.co.uk (http://theremin.co.uk).

Jake is an analogue man through and through, and a right brain thinker. So you're better talking to him on the phone than by email.

He makes a couple of small single stick theremins, and the Elysian. This is similar in shape to an etherwave standard, in light wood, and beautifully made. There is a clip on the back to hold the pitch antenna when dismantled. It has a pleasant sinewavey tone. I did not have time to try one for very long, but I got the impression that the linearity was reasonable.

It has a volume plate, rather than a loop, and the volume is reversed, so that approaching the plate makes the volume increase. This is because he sells primarily to the pop and electronica market, who do not require the greater flexibility of the usual arrangement, and it does mean that the instrument will not sound unintentionally while you are playing with some of your other tech gear.

Jake will make them with the volume the other way on request.

They have speaker built in on the underside, so a separate amp is not required for home use.

They also include an amusing switch marked "ring mod" which turns it into a noise maker. Apparently it was a circuit bend that Jake came across accidentally whilst making the prototype. It is quite an extreme bend - I heard of one being returned because the owner thought the machine had gone badly wrong. No, that is what it is supposed to do.

Afterwards Jake observed that he had received a lot of useful feedback and suggestions from the symposium.

He also sells the MCV1a theremin to midi/cv convertor. It looks like a good device, made to match the elysian theremin. It looked to function accurately and as advertised when correctly set up - sweeping one's hand through an invisible row of bells is quite fun.

It is a complicated digital device with a lot of options. Reading the manual is a must. You can find a copy in pdf form on Jake's website. The person to talk to about the MCV1a is Jake's friend Grant Stevens of technomage.co.uk (http://technomage.co.uk). He understands the device. And when you visit his site, if you like electronica, take a look at LIFE2. He brought a couple of prototypes, and they really are the most fun you can fit in a hemisphere.

Also Jake repairs theremins. Anything from an RCA to an ePro. That's a useful thing to know. And he makes custom analogue effects boxes. Talk to him about what you want. Prices will be sensible, but it might be worth asking how long his list of jobs is. He's a busy cottage industry and a really nice guy.

Posted: 8/7/2007 6:03:52 PM
Welcome back Gordon!The weekend inspired me so much that I have made some drastic changes to my E-pro.
It has a built in train whistle effect and the capability of worldwide broadcast. Strange what a weekend away does.
http://i198.photobucket.com/albums/aa73/terrycb1/new-theremin.jpeg.jpg
Posted: 8/8/2007 8:24:16 AM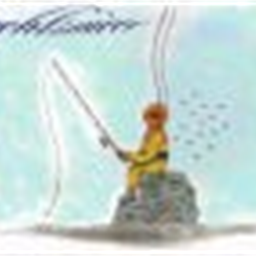 Excellent mods Terry, all it needs now is twin vrooom meters and hydraulic mudflaps for when you're thereminising at Glastonbury
Posted: 8/8/2007 2:28:52 PM
I only discovered from Susi's post that that was Dave Vanian. I got a good photo of him with his family, but never got a chance to speak to him.

Well, I've been inspired and re-vamped my home studio as a result. "Jovian Thereminist Plays the Blues" is nearly mixed, and I will soon start on "Beneath the Fobidden Planet (Krells Go Home)" which I wrote during the 'Hands Off' weekend. Then I'll have to scratch me head and work out how the SuperWebInterHighway thingy works, so that I can inflict them on other people.