What are you looking for on the schematics page?
Posted: 9/27/2012 9:33:41 PM
Posted: 9/28/2012 12:19:31 AM
My brain is overclocking on this idea :) 
I have two streams of thoughts right now...
First - I think it would help to outline the set of goals to meet with the "TW Theremin".  Dewster's list seems like a great starting point.  What else would we add to it?
Second - Please help be brainstorm about the ideal set of features for this site to enable collaborative development of a project like this.  I'm not sure if that's actually the direction I'll take the site, but I love the idea and would like to explore it further. 
To better enable us to have these 3 conversations separately, I created a couple of new threads for:
Brainstorm - improving TW for collaborative project design
... and let's continue on this thread for ideas to make the schematics section more useful for our readers who want to build a theremin.
Thanks all!
Jason
Posted: 9/28/2012 12:22:05 AM
@RS Theremin - I've thought about SoundCloud as being somewhat of an "ultimate solution" for uploading and sharing sound files.  People haven't really flocked to the idea though.  Is it because it's a different site, and the context switch takes away from the ease of use, or something else?  If I were to enable sound uploads on TW, what would you expect to be able to do easily?
I'd also have to run some numbers on how it might impact our bandwidth usage and disc storage needs.
Keep the awesome ideas flowing folks!
Posted: 9/28/2012 12:33:21 AM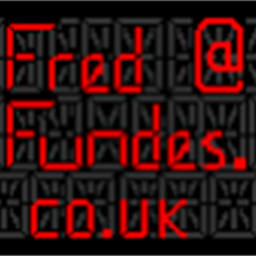 From: Eastleigh, Hampshire, U.K. ................................... Fred Mundell. ................................... Electronics Engineer. (Primarily Analogue) .. CV Synths 1974-1980 .. Theremin developer 2007 to present .. soon to be Developing / Trading as WaveCrafter.com . ...................................
I will help out if needed.
But I must admit to being a little reserved about a project like this on TW.. The last collaboration here left an extremely bad taste in my mouth (The EW improvement project) as I believe a well-trusted technical contributor deliberately gave misleading information on that thread in order to commercialise an idea developing there and throw others off the scent.. I fear that something similar may happen again... My advice - Dont trust the expert/s particularly if there is any possibility that this project might not be to their advantage.
For me, the timing now could hardly be worse - I sent designs for a theremin I have designed to a manufacturer who might put them into production - My NDA with this manufacturer could be at risk if I gave away any of my designs at this point .. So I can only give standard advice and help - it will be extremely frustrating.. All I can say is have a look at my past technical postings - most of my ideas are in these.
And it might be a good idea to download anything you might want to use - I may be forced to remove some stuff from public view.. This particularly relates to my postings on Register Switching, Mixed Signal Waveshaping, PLL's and related, which I have posted both at TW and:
http://www.element14.com/community/groups/theremin-general-resources?view=overview
I wish you all the best.
Fred.
Posted: 10/2/2012 1:32:33 AM
It would be nice to be able to preview the schematic or document without having to download.... if that is not too difficult or a waste of space.
I also second (or third) the idea of a way to rate the circuits listed.(heh- 3 outta 5 loops-n-rods,  glowing tubes, etc ) 
Some are just garbage and/or a waste of time.  For example ...    (as far as i can tell)  the "Kendrick Sellen Tube Theremin" is just  a redrawn schematic (and plagiarized text)  from the "popular mechanics tube theremin"  that uses impossible-to-find TV coils...?    There should be a way to warn newbie potential builders  that this is an amature-quality theremin and uses obsolete parts -and thus probably not worth while.
I would rate it one loop.
Posted: 10/2/2012 5:37:32 AM
Posted: 10/2/2012 10:34:03 PM
Quick clarification question - would you want multiple dimensions per schematic or just a single 1-5 star rating and a textbox to provide comments? 
By multiple dimensions, I mean individually rating from 1-5 things like linearity, ease of construction, parts availability, etc. 
Both options are possible, but the multiple dimensions case would take longer to add. 
Personally, I'm in favor of the simpler approach, but I wanted to check to see if anyone felt like being more complex was critical.
Posted: 10/3/2012 8:40:45 AM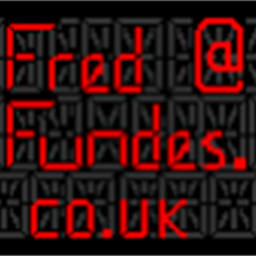 From: Eastleigh, Hampshire, U.K. ................................... Fred Mundell. ................................... Electronics Engineer. (Primarily Analogue) .. CV Synths 1974-1980 .. Theremin developer 2007 to present .. soon to be Developing / Trading as WaveCrafter.com . ...................................
Personally, I think non-compulsory multi dimensioning would be a good idea.. By this I mean that there should be to option to not enter anything - for example, linearity (in the sense that we mean it) is not relevant to a ring modulator.. so a N/A option is needed.
Critical ? - no.. But I think it would be helpful - particularly if the project develops on a modular basis, as things like simplicity and availability of components will be important to novices, but less important to those wanting to build a pro theremin.. poor linearity for example would be a non-starter for a 'pro' - but may not be too important for someone wanting a simple build.
Choosing the subjects however aint an easy job IMO - For example, there are many who want versatile tone adjustment, and there are many who only want one "good" theremin voice.. Does one make this a rating option?
Fred. 
Posted: 10/3/2012 2:57:15 PM