I've shared construction of EM/EW form factor theremin cabinet design.
It's easy to build design.
Laser cut file in InkScape SVG format is available.
This design is suitable for experiments with both analog and digital theremins.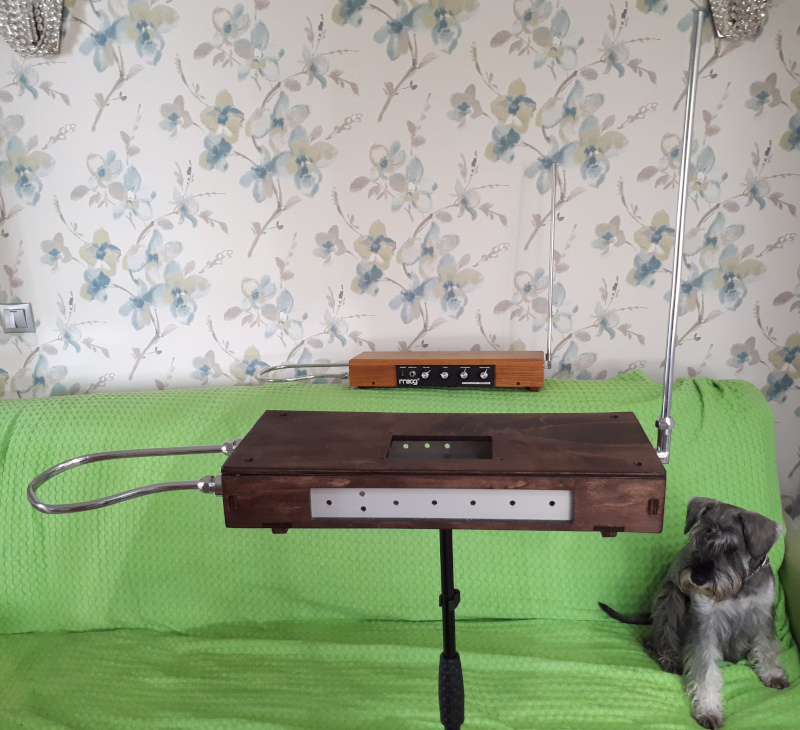 If you don't need LCD screen, edit top cover and remove stuff from center of it.
NOTE: antenna mount holes in design are too small - it makes sense to change their diameter from 19mm to 20-21mm.
Panel holes must be with rounded edges - rounding is lost due to InkScape format support by laser cutting software.
Exporting to PDF or other format should help.
Another shared part useful for digital theremin designs - antenna oscillators.