Eric,
I've played a bit with your version of power rail current sensing model.
Tuned a bit.
Drive signal is now symmetric and sine-like, ~2.6Vpp
Phase delay is only 12ns - better than most of my attempts of opamp oscillator design.
LC tank current is 9.4mA, antenna swing is 360Vpp - for 2.7mH 120 Ohm inductor. (23.5mA and 930Vpp for 50 Ohm inductor)
This schematic looks pretty usable for me.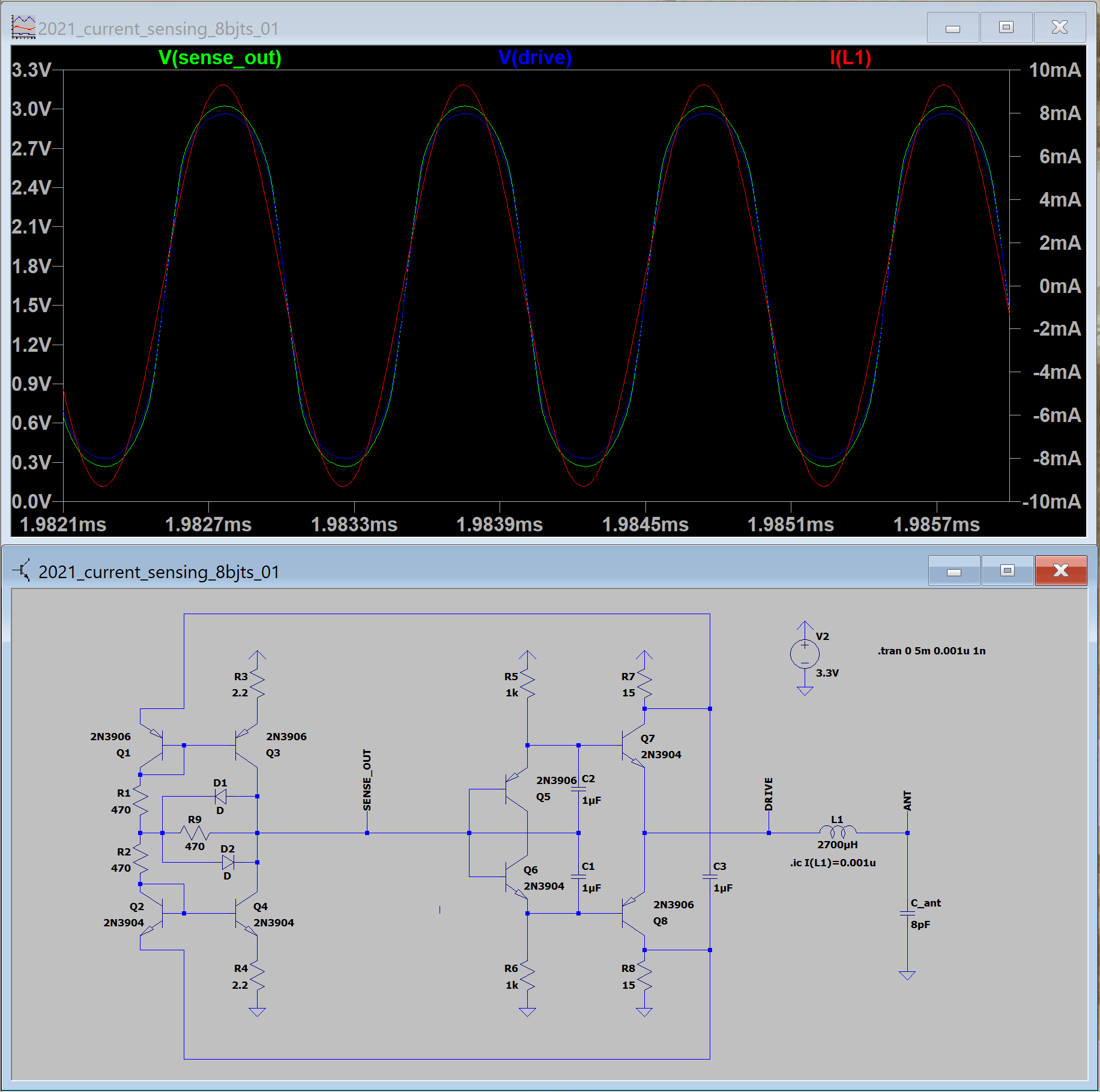 LTSpice model download link